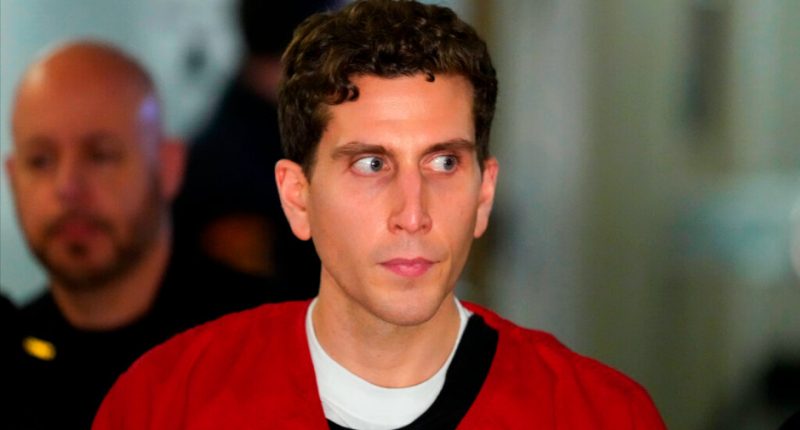 Prosecutors say that an officer involved in alleged Idaho killer Bryan Kohberger's case is also involved in an "internal affairs" probe, which the prosecution is detailing, in hopes that it doesn't jeopardize the murder trial.
On Monday, prosecutors submitted a notice of "potential Brady/Giglio material" to the Latah County District Attorney's Office in Moscow. According to the U.S. Department of Justice, Brady material is defined as information that could be used as evidence for the defense.
Giglio material could challenge witness credibility, which, in Kohberger's case, would be the officer.
The submitted information reportedly is "in the form of a confidential internal affairs investigation" with the officer; Judge Megan Marshall approved a protective order, requested by prosecutors, to block the information from public viewing, Fox News Digital reports.
Although the details surrounding the material remain unclear, former prosecutor, Neama Rahmani, told the outlet that it could potentially contain negative information regarding the officer's past.
"It could be anything," Rahmani told Fox News Digital. "It could be, beating his wife. It could be driving fast and when he's pulled over, pulling out his badge when he shouldn't. It could be smoking weed."
Rahmani added that the prosecution is covering all bases to ensure that there isn't an appellate issue that could possibly harm the upcoming trial.
"In the prosecution's case, you're thinking ahead, 'Okay, I got a strong case. You know what, I'm just going to disclose everything because I don't want an appellate issue down the road,'" Rahmani said.
As CrimeOnline previously reported, Kohberger was arrested in January for the murders of four University of Idaho students. Students Ethan Chapin, 20; Madison Mogen, 21; Xana Kernodle, 20; and 21-year-old Kaylee Goncalves were found stabbed to death in an off-campus rental on King Road in Moscow, on November 13, 2022.
After the murders, Kohberger then drove over 2,000 miles from Washington to his home state of Pennsylvania, where he was arrested. He was extradited back to Idaho to face charges.
Check back for updates.
Read HERE: Additional Kohberger Coverage
Listen to a previous "Crime Stories with Nancy Grace" episode on the case below:
Join Nancy Grace for her new online video series designed to help you protect what you love most — your children.
[Feature Photo: Bryan Kohberger, who is accused of killing four University of Idaho students, is escorted to an extradition hearing at the Monroe County Courthouse in Stroudsburg, Pa., Tuesday, Jan. 3, 2023. (AP Photo/Matt Rourke, Pool)]


Post source: Crime Online