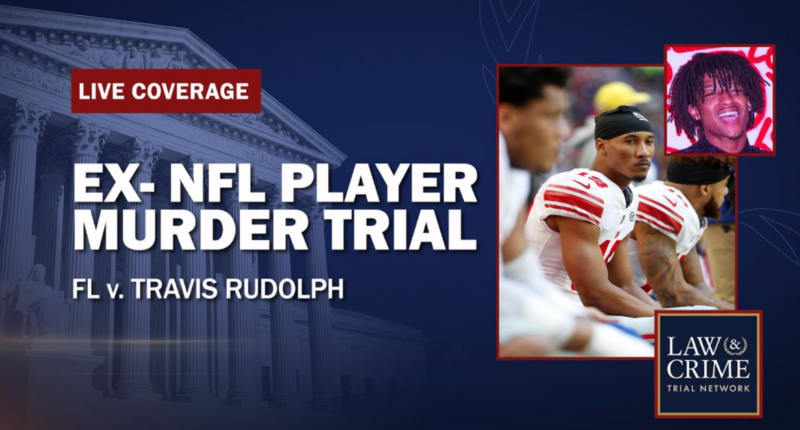 Stay updated on the murder trial involving former NFL player Travis Rudolph by following the Law&Crime live blog. Court wrapped up Tuesday with testimony from a crime scene investigator who analyzed the getaway car involved in the deadly shooting. The crime scene investigator will be back on the stand first thing this morning at 10 a.m.
The Case:
Ex-NFL player Travis Rudolph is accused of killing a man in Lake Park, Florida in April 2021. The former Florida State University and New York Giants wide receiver tried to claim a "stand your ground" defense in the first-degree murder trial.
On the night of the crime, Rudolph had just gotten into a fight with his girlfriend at his home in West Palm Beach. According to a probable cause affidavit, the fight escalated when four men confronted Rudolph at his home — Rudolph, not happy with the confrontation, allegedly grabbed a gun and shot at the group as they ran off.
Two men were shot: Sebastien Jean-Jacques died and Tyler Robinson was hospitalized but recovered.
Stay Updated With Our Live Blog Below:
Have a tip we should know? [email protected]