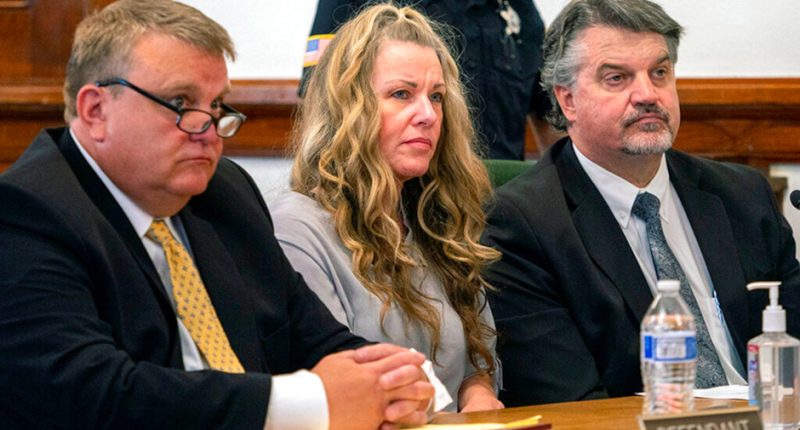 "Cult mom" Lori Vallow Daybell wants murder and conspiracy charges against her dismissed, claiming the court has violated her right to a speedy trial by holding her behind bars for more than 1,000 days.
Vallow Daybell was arrested in February 2020 in Hawaii and then indicted in May 2021 before being arraigned in April 2022. She and husband Chad Daybell are charged with killing two of her children, 7-year-old JJ Vallow and 17-year-old Tylee Ryan, and her husband's first wife, Tammy Daybell, in 2019.
While Daybell has waived his right to a speedy trial — and filed a motion to sever his case from his wife's; Vallow Daybell has not.
"The first trial setting in this instant case was for October 11, 2022, since that was within six months of April 19, 2022. The government then asked for more time and the Court granted the request and set trial for January 9, 2023. This violated her right to a speedy trial," the motion, filed Thursday, states, according to KSAZ.
Other motions for Vallow to be heard on 2/9 ⬇️ pic.twitter.com/dZwZ0t0sIi

— ᴊᴜꜱᴛɪɴ ʟᴜᴍ | 林俊豪 (@jlumfox10) January 26, 2023
The motion claims that Vallow Daybell's "constitutional rights, including her right to be presumed innocent and her right to a speedy trial, have been ignored by the government."
While some of the delays were caused by the coronavirus pandemic, others were caused by the two times Vallow Daybell was determined to be incompetent to stand trial and sent to a state treatment facility — the first time for nearly a year and the second for a month. District Judge Steven Boyce, however, has on occasion mentioned his concerns about the repeated delays for Vallow Daybell.
"The government cannot show 'good cause' to bring Lori Vallow Daybell to trial over three years from her arrest and almost one year from her arraignment," the motion says, according to EastIdahoNews.com. "This court should find that the government has not met its burden to uphold her constitutional rights. This case should be dismissed."
The court has scheduled a hearing on Vallow Daybell's motion to dismiss for February 9. Several other motions are expected to be heard on that day as well, including Chad Daybell's motion to sever his case from Lori Vallow Daybell's. He also wants a further delay beyond April.
Vallow Daybell has also been indicted on conspiracy charges in Arizona for the murder of her husband, Charles Vallow, who was shot to death by her brother just weeks before the children disappeared, Tammy Daybell mysteriously died, and she and Chad Daybell married.
JJ and Tylee's bodies were later found buried on property owned by Daybell.
See CrimeOnline's previous reporting on the case.
For the latest true crime and justice news, subscribe to the 'Crime Stories with Nancy Grace' podcast.
[Featured image: FILE – Lori Vallow Daybell sits between her attorneys for a hearing at the Fremont County Courthouse in St. Anthony, Idaho, on August 16, 2022.(Tony Blakeslee/East Idaho News via AP, Pool, File)]


Post source: Crime Online