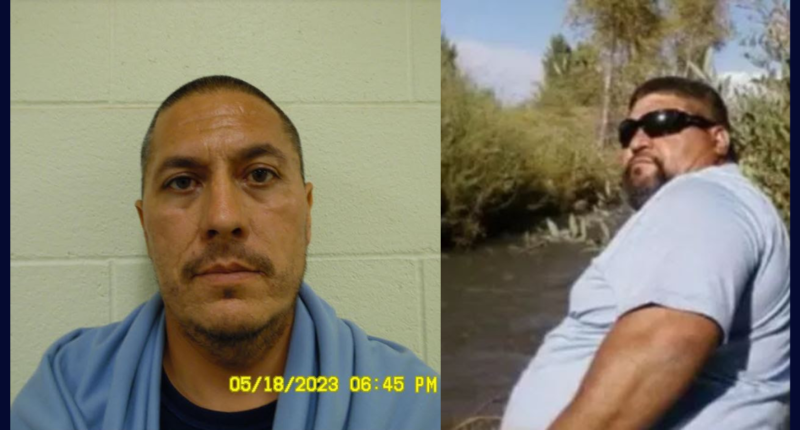 Authorities in Colorado say they arrested a man for shooting and killing a father-of-four in a cold case dating back to New Year's 2009. David Hendren, 38, is charged with first-degree murder as the man who allegedly attacked Larry Fuller, 49, that early morning.
The Colorado Bureau of Investigator said in a news release issued Friday that they had been helping on the case since 2009, but the Ignacio Police Department asked them in February 2023 to take over as the lead investigative agency. They claim they tracked down Hendren as the suspect thanks to witness interviews conducted over the years.
The CBI previously said that Fuller had been shot and killed while walking home from the Sidekick bar in the town of Ignacio on Jan. 1, 2009. It was less than two hours into the New Year, they said.
"He had been at the bar at 677 Goddard Avenue with his wife Paula Silva when he decided to walk home alone," investigators wrote. "While walking home, Fuller, a diesel mechanic, was shot in the 300 block of Goddard Avenue. He died at the scene."
Authorities at the time suggested that his death resulted from an altercation earlier that night.
The father-of-four lived in Colorado since 2000.
Hendren was arrested back on May 18 in Navajo Nation in Arizona.
"Hendren appeared in court this morning and is awaiting extradition to Durango by the La Plata County Sheriff's Office," authorities wrote Friday.
More Law&Crime coverage: Judge sentences Ohio man who gunned down a father in front of his three kids
Have a tip we should know? [email protected]