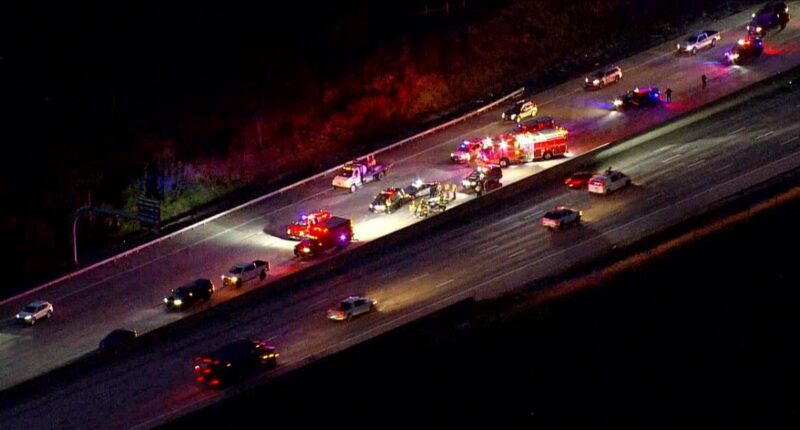 CASTLE ROCK, Colo. — A deadly crash on Northbound Interstate 25 after Castle Rock Parkway backed up traffic Tuesday morning, CSP confirmed.
The wreck happened just after 6 a.m. Tuesday when a driver hit a person who was out on I-25, according to Colorado State Patrol's public information officer Trooper Gabriel Moltrer.
All lanes were temporarily closed when the crash first happened, but one lane reopened at 6:25 a.m.
Drivers were delayed back to Founders/Meadows Parkway because of the reduced number of lanes open, Denver7 Traffic Expert Jayson Luber said.
Traffic is stacking up back to Founders/Meadows Parkway behind the wreck after Castle Rock Parkway, before Happy Canyon. For the moment, Happy Canyon is a good alternate as is Daniels Park Road. NS Santa Fe will get crowded before too long. pic.twitter.com/srgmwLfUPj

— Jayson Luber (@Denver7Traffic) September 26, 2023
He recommended Happy Canyon and Daniels Park Road as alternates. Santa Fe could get crowded before too long, according to Luber.
Moltrer told Denver7 the fatal auto-pedestrian wreck is still under investigation
Deadly crash on NB I-25 after Castle Rock Parkway toward Happy Canyon backs up traffic Tuesday
---
The Follow Up
What do you want Denver7 to follow up on? Is there a story, topic or issue you want us to revisit? Let us know with the contact form below.