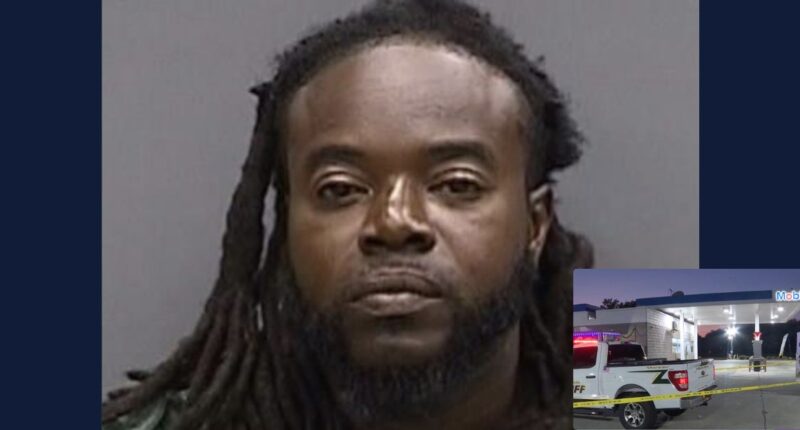 A 34-year-old man in Florida was arrested over the weekend for allegedly dousing another man in gasoline and lighting him on fire following a verbal altercation. Earl Hargrove Jr. was taken into custody on Sunday and charged with one count of first-degree attempted murder and one count of aggravated battery resulting in great bodily harm, court records reviewed by Law&Crime show.
The victim, whose name has not been disclosed by authorities, was in "critical condition" after suffering "life-threatening injuries" from the blaze, the Hillsborough County Sheriff's Office (HCSO) said in a press release.
According to HCSO, Hargrove and the victim were both at a Mobile gas station in Tampa at about 4:32 p.m. on May 28 when they "engaged in a verbal confrontation."
Following the brief dispute, investigators say that Hargrove went to one of the pumps at the gas station and purchased a "small amount of gasoline."
"Hargrove then proceeded to pour the gasoline on the victim" and lit him on fire, the release states. "The victim was taken to Tampa General Hospital (TGH) where he is in critical condition with life-threatening injuries."
Hillsborough County Sheriff Chad Chronister condemned Hargrove's alleged behavior, calling the suspect's actions "deplorable."
"A verbal argument should never escalate to this level of violence," Sheriff Chronister said in a statement. "This suspect's behavior is not only deplorable but will never be tolerated in our community. The suspect, in this case, is currently behind bars while we wait in anticipation for justice to be served."
It was not immediately clear whether Hargrove and the victim knew each other prior to Sunday's attack. The sheriff's office did not immediately respond to a message from Law&Crime seeking additional details in connection with the incident.
Hargrove was arrested at about 8:30 p.m. Sunday evening and is currently being held at the Falkenburg Road Jail. He appeared before 13th Judicial Circuit Court Judge Catherine M. Catlin on Tuesday where his bond was set at $115,000, with $100,000 for the attempted murder charge and $15,000 for the aggravated battery charge, jail records show.
Authorities say that the investigation into Hargrove remains open and are urging anyone with information relevant to the case against Hargrove to contact HCSO detectives at 813-247-8200.
Prior to his latest arrest, Hargrove in 2005 was charged with one count of driving without a license and one count of attempting to elude or flee from police. That case is still listed as open.
Have a tip we should know? [email protected]