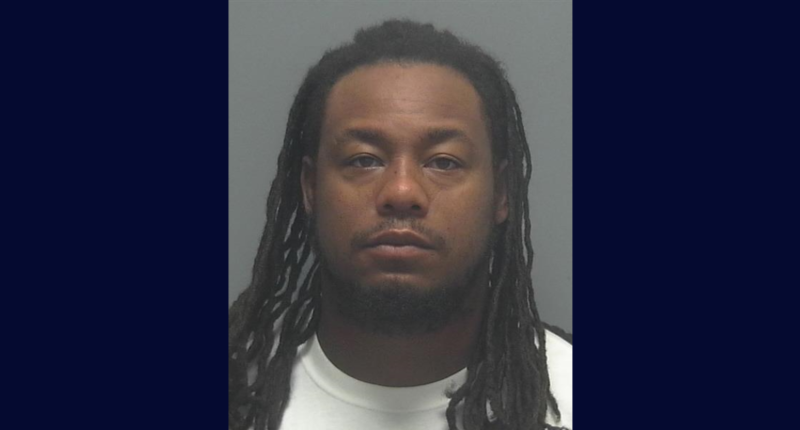 A former Florida college football player was sentenced to 25 years in prison for shooting his girlfriend to death. The probable cause affidavit previously indicated that the defendant, Earl Antonio Joiner, 37, may have killed Heyzel Obando, 26, in front of one of their young daughters.
One expert who interviewed the girls after their mother's death reported that her "impression was that [redacted] may have witnessed her mother's murder."
"Poppy shooted mommy," one of the young girls said to the pediatric nurse who examined her. "Mommy blood."
"She was asked if her mommy talked or said any words after that," the affidavit says. "She said 'No.""
Joiner was adjudicated guilty on Monday on a charge of second-degree murder, Samantha Syoen, Communications Director at the Office of the State Attorney in the 20th Judicial Circuit, told Law&Crime. Prosecutors confirmed last month that both sides reached a plea deal.
Joiner was a former captain and safety for the University of Florida football team, the Florida Gators, from 2004 to 2007, playing under head coach Urban Meyer and serving as a team captain his senior year. As a senior, Joiner was teammates with future Patriots tight end Aaron Hernandez, who himself was convicted in one murder and acquitted in another.
An investigation revealed that Joiner subjected Obando, his girlfriend and the mother of his two daughters, to years of physical abuse, authorities said.
Those who knew the couple told investigators the two had a contentious relationship, marked by Joiner's violent temper.
"One day, I'm going to kill you," he allegedly said in one instance, according to the affidavit.
Another witness, a neighbor who knew both Obando and Joiner, said that Obando once described an incident where Joiner had grabbed her by the throat and slammed her against the wall.
"I told my mom that if something ever happens to me, it will be him [Joiner]," the witness recalled Obando saying, according to the affidavit.
The affidavit shows two prior domestic violence cases against Joiner in 2013. In the first instance, he allegedly bloodied Obando at a mall during an argument about his ex-girlfriend calling him. Later that year, the day after Christmas, he allegedly waved a bat in a poking-type manner in front of her, striking her in the forehead with it and causing a large lump and swelling.
That abuse tragically culminated in a deadly encounter in mid-February of 2016.
According to the probable cause affidavit, Joiner called 911 on Valentine's Day, claiming to have found Obando covered in blood. Police officers found Joiner appearing to perform CPR on Obando, but said that his efforts were "futile because [Obando] was very obviously dead and had been dead for quite some time." One officer described Joiner's behavior at the scene to be "bizarre and not what he would have expected from a person who had just discovered a deceased loved one," according to the affidavit. The officer also described Joiner as "cold and emotionless" and said he was "completely silent" as he sat in a patrol car for several hours while the crime scene was being investigated.
"Joiner was sitting on the curb and did not appear to be distressed or emotional about [Obando's] death, nor was he attempting to console his children," the affidavit says.
He didn't ask any questions about what happened to Obando, the affidavit says. One witness who spoke with investigators said that Joiner stayed with him after Obando's death but that he "did not seem very upset" about it, nor did he attend her funeral. The affidavit later notes that Joiner said he didn't go to the funeral because he wasn't told about it.
Another officer at the scene noted that Joiner had left his daughters — Obando's children — in a running car in a parking lot. According to the affidavit, Joiner had told officers that he left the girls in the car because he intended to get Obando's help in carrying them into the apartment, as the youngest one was asleep.
The case went years without an arrest until 2019.
"Early in the case, there was not enough evidence to make an arrest," Syoen said Monday. "A major source of evidence came from phone records retrieved from the defendant's cellphone. As more information was uncovered surrounding the crime, an arrest warrant was issued for Joiner."
More Law&Crime coverage: Bodycam shows deadly aftermath of ex-NFL star Henry Ruggs' DUI crash that killed woman and her dog
Have a tip we should know? [email protected]