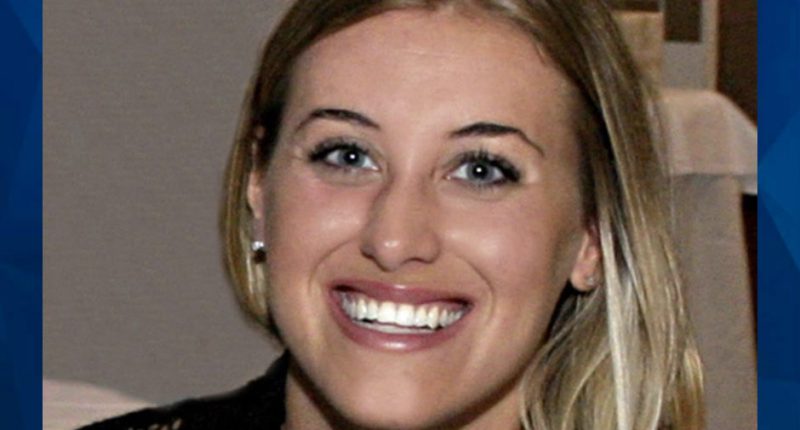 The family of missing Florida woman Jennifer Kesse, in hopes to get closure in connection with her 2006 disappearance, obtained evidence during an ongoing lawsuit the Orlando Police Department.
As CrimeOnline previously reported, Keese never showed up for work on January 24, 2006. Two days later, her black Chevy Malibu was found at the Huntington on the Green complex in a high-crime area of Orlando, about a mile from her condo.
Surveillance footage shows an unknown person parking Kesse's vehicle at the condominium complex around noon on January 24. The complex, Mosaic at Millenia, was still under construction when Kesse disappeared.
Construction workers were at the property frequently. They were also allowed to live in vacant units, according to police records.
Keese's uncle, uncle Bill Gilmour, who attended CrimeCon 2023 in Orlando, said that Orlando police claimed they found "nothing of consequence" inside the vehicle. After the family filed the lawsuit, however, they uncovered a trove of evidence they had never seen before.
"But after my sister and brother sued them and got the records from the OPD and had their own team comb through the records — some 15-18,000 records — it said that they collected DNA in the car, which they originally said that they did not," Gilmour told Fox Orlando.
Evidence photos also showed that there wer "signs of a struggle" on the car, but Gilmour said police never informed the family about it.
Now that the Florida Department of Law Enforcement has taken over the case, the family is hoping DNA testing will be done her car, which still has dust on it, due to the construction at the Mosaic complex.
Further, a new witness, who spoke anonymously to Fox News in 2020, said she believes she saw the black Chevy Malibu swerving near the exit to Kesse's condominium on the morning of January 24, 2006.
"The car was moving erratically," the witness tsaid. "It looked as though two people were fighting over the steering wheel."
The person captured on video parking Kesse's vehicle has never been identified, but he is believed to be a male who wore workman's clothes. His height was estimated between 5-foot-3 inches and 5-foot-5 inches tall.
It could be a crucial detail. One theory is that Kesse may have been attacked by a construction worker at her condo. Kesse's parents said their daughter did not feel comfortable around building maintenance workers.
"They would just stop and leer when they saw her," her mother, Joyce Kesse told Fox News.
Kesse's father, Drew Kesse, added, "Whenever workers entered her apartment for painting and repairs, Jen was always on the phone with us. She'd stay on the phone in the doorway of her condo until they had left."
Kesse's family went to her unit around noon on January 24, 2006 and did not see anything out of place. A damp towel was on the floor near the shower, the unit was locked and her mobile phone, iPod, purse, and briefcase were not in the condo.
It all suggests that whatever happened likely occurred after she had left her home that morning.
To report information about the case, visit the Find Jennifer Kesse Facebook page.
For the latest true crime and justice news, subscribe to the 'Crime Stories with Nancy Grace' podcast. Here is a related episode. 
[Feature Photo: Family Handout]


Post source: Crime Online