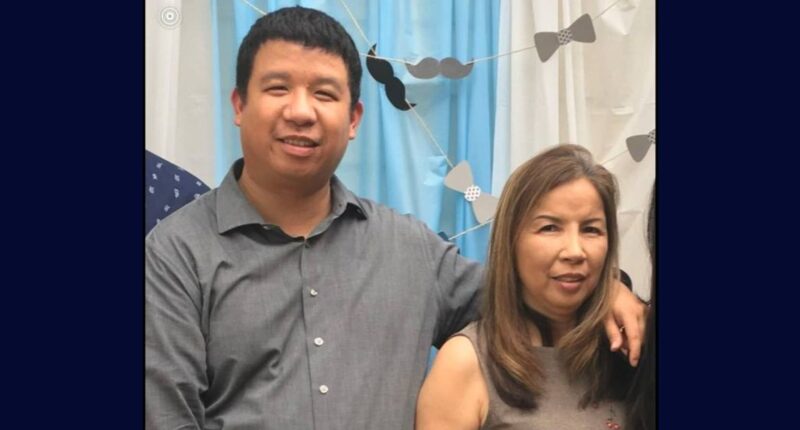 The family of a Louisiana Arby's manager whose employee son found her dead in a fetal position in the restaurant's walk-in freezer with a faulty door, her hands bloodied from frantic attempts to escape, has filed a $1 million lawsuit against the fast food company and the franchise owner.
The family of Nguyet Le, 63, of Houston, filed the lawsuit after she was found on May 11 in a walk-in freezer at Arby's restaurant in New Iberia, Louisiana, with no signs of life.
Paul Skrabanek, the family's attorney, didn't immediately respond to an email from Law&Crime on Saturday, but he told Lafayette CBS affiliate KLFY he's suing partly because the company wouldn't respond to his inquiries.
"I think once you see the police report, you're going to see how horrific this was and how it was described to me," Skrabanek told the station. "Her getting caught into this freezer and trying to beat on the door until her hands were bloody. There was blood all over the door, and then she collapsed into a fetal position before freezing face-first to the floor."
Police have said there appeared to be no foul play, and the death appeared to be an accident.
"A situation like this is unusual, so we're taking extra precautions during the investigation," New Iberia Police Capt. Leland Laseter told NBC affiliate KADN-TV after she was found dead. "(We) pretty much have completed our process at the crime scene. After completely processing the crime scene… this does not seem like a homicide, it seems like an accident."
An Arby's spokesperson told McClatchy News in a statement on May 26 that the franchisee in New Iberia is "cooperating fully with local authorities as they conduct their investigation" over the "tragic incident."
The news agency reported it had contacted a regional director of operations for Turbo Restaurants, also named in the lawsuit. Turbo Restaurants referred a request for comment to Sun Holdings, also named. The news agency contacted Sun Holdings on Friday and reported it was awaiting a response.
The lawsuit, obtained by KLFY, was filed Thursday in Texas and alleged negligence, gross negligence, and wrongful death. The lawsuit claims the company knew about the broken freezer latch — an "extremely dangerous condition" — since at least August 2022 and that they acted with "conscious indifference in failing to repair the latch for nearly 9 months."
"Arby's was negligent and grossly negligent in failing to inspect and train the personnel at the subject location," court documents said. "Defendants acted with flagrant and malicious disregard of Plaintiffs' health and safety and for the health and safety of others."
It seeks $1 million for past and future mental anguish, conscious pain and suffering, loss of support, and loss of love and affection.
It all started after Le, who worked at a Houston Arby's as a general manager, was asked by her direct supervisor in February to temporarily take an assignment for four weeks as general manager of an Arby's in New Iberia, Louisiana, court documents said.
At the New Iberia location, the walk-in freezer latch had been broken at least since August 2022, the lawsuit alleged. Company policy was to keep the freezer at least at -10 degrees, if not colder. Employees used a screwdriver to help open and close the door and a box of oil to help keep the freezer door open, court documents said.
On May 11, Le was dropped off at the New Iberia Arby's to open the store when she got trapped in the walk-in freezer, court documents said.
The investigating officer relayed that the inside of the freezer door had been bloodied, leading him to conclude Le panicked once she became locked inside and beat her hands bloody, trying to escape or get someone's attention, court documents said.
"Ultimately, she collapsed into a fetal position face down on the frozen floor," court documents said. The preliminary autopsy findings were hypothermia as the cause of death.
Her son, who worked at the store, found her body when he arrived for his shift at 10 a.m., court documents said.
Have a tip we should know? [email protected]