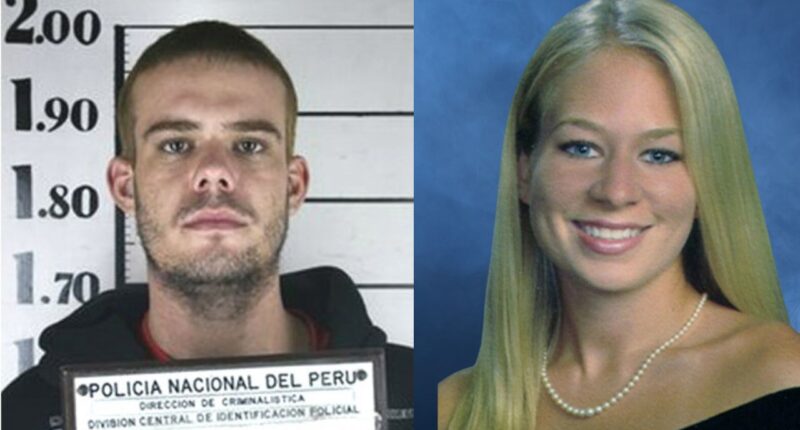 The prime suspect in the disappearance of Natalee Holloway allegedly said that he and his father "took care of things" in a newly discovered email sent shortly after the Alabama teen went missing, The Messenger reports.
According to the news outlet, Joran van der Sloot sent an email to a person named "David G" two days after Holloway vanished on May 30, 2005.
"My dad got a boat two days later," van der Sloot allegedly wrote, according to the news outlet. "We went for a ride and took care of things. That's all I'm going to say."
Holloway vanished in 2005 while vacationing in Aruba days after graduating high school. Her remains have never been found, but van der Sloot, a Dutch national who lived on the Caribbean island, has long been suspected of playing a role in the disappearance of the American teen, who was 18 at the time.
Investigators told The Messenger they have explored van der Sloot's allegations that he dumped her body at sea but have not ascertained any definitive information.
"It's always seemed most likely that she was taken out on a boat," one unidentified Aruba source told the news outlet. "But the key is figuring out who would have taken him out there to do it. He and his father didn't have a boat of their own."
In June, van der Sloot was extradited to the United States for prosecution on wire fraud and extortion charges related to Holloway's disappearance. He has pleaded not guilty.
Authorities allege that van der Sloot bilked Holloway's mother, Beth, out of $25,100 by giving her false information and failing to honor a promise to provide her details about the location of her daughter's remains in exchange for payment.
Federal prosecutors are said to have obtained the email, which was sent from the same Yahoo! account that van der Sloot used to communicate with Holloway's family, according to The Messenger.
Now 35, van der Sloot has been behind bars for more than a decade in Peru, where he pleaded guilty to murdering 21-year-old Stephany Flores in 2010 by strangling her at a Lima casino.
Van der Sloot has previously claimed that Holloway had a seizure while they were having sex on a beach and subsequently died. He said that he and a friend put her body on a boat and then dumped the body overboard, but he has since retracted that claim and has offered various other accounts of what might have happened.
[Feature Photo: Police Handout/Family Handout]


Post source: Crime Online