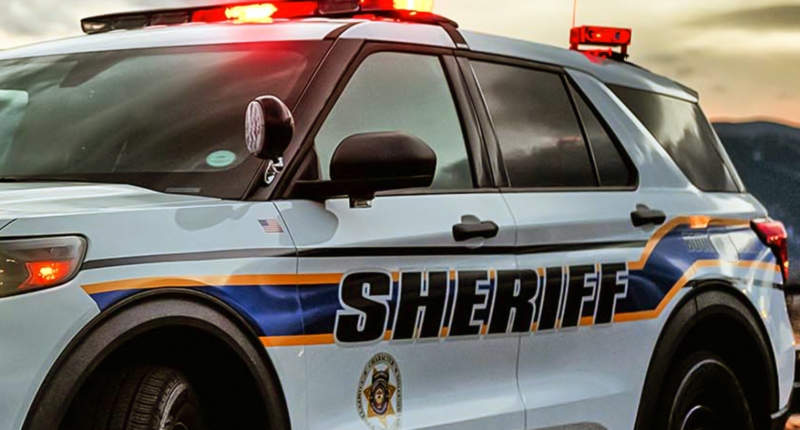 BOULDER COUNTY, Colo. – A man who was arrested this week after allegedly shoving a 13-year-old girl to the ground and covering her mouth in a pathway in Boulder County had a prior unlawful sexual contact case against him dismissed in 2018, according to the 20th Judicial District Attorney's Office.
Cole Priest, 32, was arrested Wednesday after the 13-year-old girl reported she had been walking along the pathway when Priest reportedly grabbed her and pushed her down. She kicked and pushed her way away and screamed for help before escaping and calling 911.
Priest was later arrested on charges of third-degree assault, false imprisonment and child abuse, all misdemeanors.
On Thursday, a spokesperson for the DA's office said a search of Priest's criminal history following his arrest revealed a 2018 Boulder case resulting in misdemeanor charges of unlawful sexual contact, third-degree assault and harassment.
In that case, the victim described being followed by Priest for several blocks before he "grabbed her from behind, pinned her arms up against her body, reached down and forcefully grabbed her buttocks and caused her pain," according to the DA spokesperson, who said the victim was able to push him away and run to her home, with Priest chasing after her.
The DA spokesperson said in a news release Thursday that in that case, Priest's attorney raised competency issues and the court found him incompetent to proceed to trial, a finding that remained for the next two and-a-half years while Priest was ordered to engage in restoration proceedings, including mental health support services.
Denver 7+ Colorado News Latest Headlines | September 14, 6pm
In September 2020, Priest's attorney requested for the court to "terminate the pending criminal case against him based on the Colorado Mental Health Institute at Pueblo's (CMHIP) determination that Mr. Priest remained incompetent to proceed, and their further finding that there was not a substantial probability that he would be restored to competency in the foreseeable future," according to the DA spokesperson.
But the state mental hospital determined, however, that "he did not meet the criteria for civil commitment."
The spokesperson said the DA's office "strenuously objected" to the dismissal of his charges, demanded a hearing and offered evidence at that hearing to keep the case active, so that, at a minimum, Priest would continue to receive restoration treatment and medication.
"However, despite our office's strong opposition to a dismissal, the court dismissed the charges in November 2020."
The DA's office then argued for a $10,000 cash-only bond, but the court ended setting up at $50,000 cash, surety, or property bond with conditions of no contact with the victim, no possession or weapons, and continued mental health treatment, according to the release.
"Although Mr. Priest was only charged with misdemeanor offenses at the time of this new arrest, the District Attorney's Office will be working closely with the victim and law enforcement to ensure the appropriate charges and outcome. Our office is already in contact with the victim's family," the statement read.
---
The Follow Up
What do you want Denver7 to follow up on? Is there a story, topic or issue you want us to revisit? Let us know with the contact form below.
xfbml : true, version : 'v2.9' }); }; (function(d, s, id){ var js, fjs = d.getElementsByTagName(s)[0]; if (d.getElementById(id)) {return;} js = d.createElement(s); js.id = id; js.src = "https://connect.facebook.net/en_US/sdk.js"; js.async = true; fjs.parentNode.insertBefore(js, fjs); }(document, 'script', 'facebook-jssdk'));