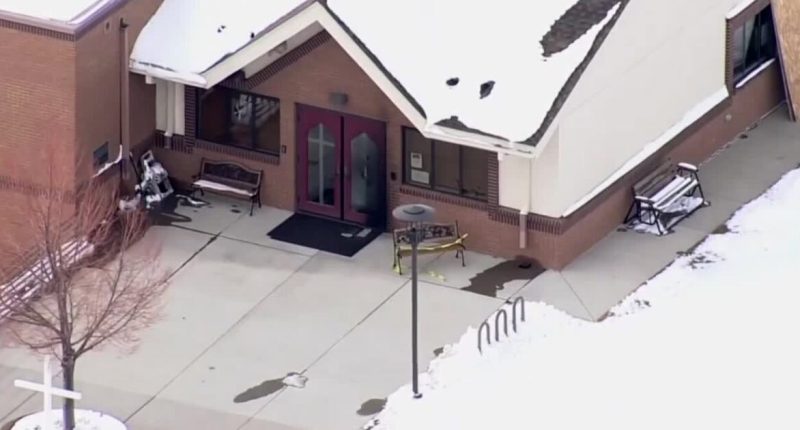 DENVER — A man has been arrested in connection with an arson at a Loveland church Thursday night.
Darion R. Sexton, 21, was arrested Friday by Loveland police after an arrest warrant was obtained, according to a news release from the Loveland Police Department.
Multiple fires were set inside the Abiding Love Lutheran Church, 2825 E. 1st Street, shortly before midnight Thursday.
Fire crews arriving on scene found a broken window at the front entrance of the church. A very small fire was extinguished immediately, with minimal damage and no injuries.
A fire in the church's basement was quickly extinguished by the building's automatic sprinkler system.
Police said detectives worked with the Federal Bureau of Investigation and the Bureau of Alcohol, Tobacco, and Firearms and gathered evidence at the scene that led investigators to Sexton.
The 21-year-old suspect is being held on investigation of first-degree arson and possession, use, or removal of an incendiary device.
A motive for the alleged arson was not revealed.
---
The Follow Up
What do you want Denver7 to follow up on? Is there a story, topic or issue you want us to revisit? Let us know with the contact form below.
appId : '283504728416642',
xfbml : true, version : 'v2.9' }); }; (function(d, s, id){ var js, fjs = d.getElementsByTagName(s)[0]; if (d.getElementById(id)) {return;} js = d.createElement(s); js.id = id; js.src = "https://connect.facebook.net/en_US/sdk.js"; js.async = true; fjs.parentNode.insertBefore(js, fjs); }(document, 'script', 'facebook-jssdk'));