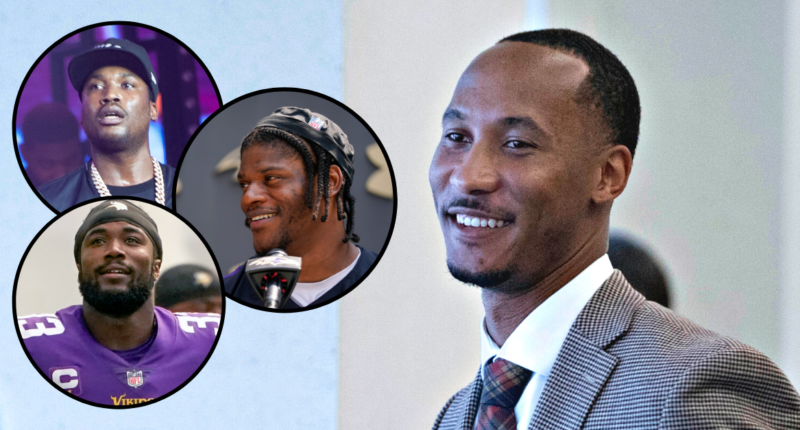 NFL superstars and celebrities are showing much love and support for ex-NFL player Travis Rudolph after his murder acquittal.
It took the jury less than four hours Wednesday to decide Rudolph's fate in the self-defense case. But it took his supporters far less time to start flooding social media with their reactions.
Ravens quarterback Lamar Jackson showed his support of Rudolph on Twitter shortly after the trial started with a post reading: "Free Travis Rudolph".
Jackson followed up after the verdict with a tweet that included prayer hands and the hashtag #AllGlorytoGod.
🙏🏾💯💯 #AllGlorytoGod https://t.co/FEVUO67Y9z

— Lamar Jackson (@Lj_era8) June 7, 2023
Rudolph spent Wednesday night celebrating with his family and close friends, including his former Florida State University teammate Dalvin Cook. The duo posted Instagram lives throughout the night showing them dancing, singing, and partying it up.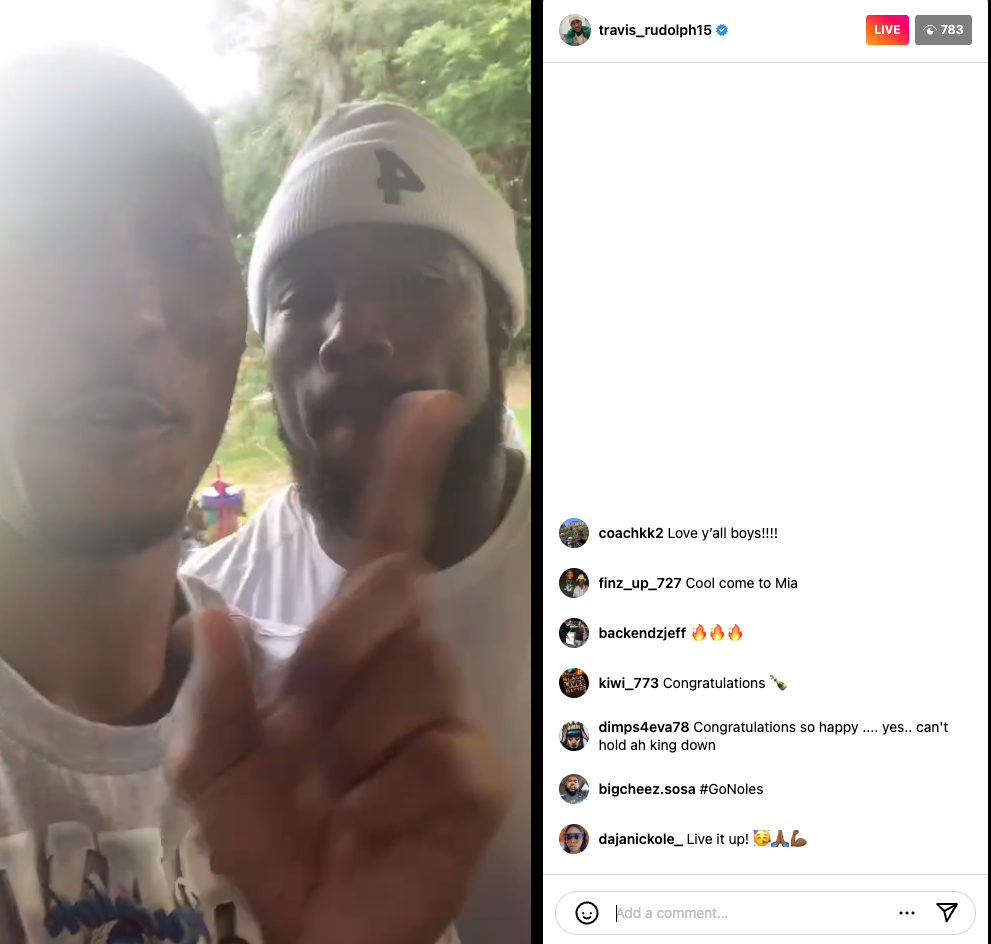 Rapper Meek Mill – a vocal criminal justice reform advocate who spent several months in prison before his conviction was overturned in 2019 after new evidence brought the arresting officer's credibility into question – delivered a strong message of support to Rudolph.
DJ Akademiks also tweeted a message to the former NFLer.
THE CASE
The former New York Giants wide receiver is accused of killing a man in Lake Park, Florida in April 2021. The former Florida State University and New York Giants wide receiver tried to claim a "stand your ground" defense in the first-degree murder trial.
On the night of the deadly shooting, Rudolph had just gotten into a fight with his girlfriend at his home in West Palm Beach. According to a probable cause affidavit, the fight escalated when four men confronted Rudolph at his home. The former NFL player then grabbed a gun and shot at the group as they ran off.
Two men were shot: Sebastien Jean-Jacques died and Tyler Robinson was hospitalized but recovered.
TRIAL HIGHLIGHTS
The nearly two weeks of testimony can be described as fiery and emotional as firsthand accounts of the deadly night. Rudolph's ex-girlfriend Dominique Jones revealed shocking details about her relationship with the former NFL player, including that she is married. She also was questioned about what she found on the former NFL player's phone that led to them getting into a fight the night he shot at a group of men.
"I was more hurt than angry," Jones said about learning Rudolph had been cheating on her. The two started fighting and later, prosecutors believe Jones' brother and three other men showed up to Rudolph's house to confront him. 
To close out the testimony, the defense called Rudolph's brother and mother who both witnessed the events of the night.
Linda Rudolph testified in court Monday that Travis' ex-girlfriend put a hit on him after the two had gotten in a scuffle. "Mom, you gotta come get your son Travis, because I'm going to have my brothers and his friends come and f**k him up and kill him," the emotional mother testified.
Rudolph was the final person called to the stand.
"We on demon time," Rudolph testified this is what the four men said after they came to his mother's house and confronted him about an argument with his ex-girlfriend. 
Have a tip we should know? [email protected]