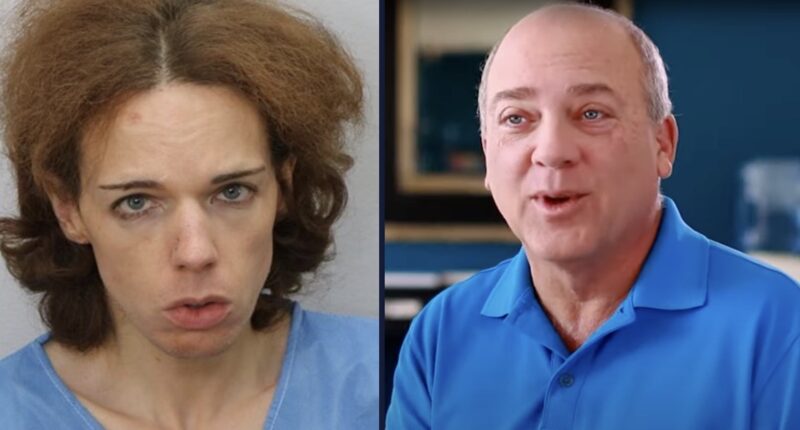 A well-known dentist in Virginia was stabbed multiple times over the weekend and killed at home by one of his three children, authorities say.
According to the Virginia Beach Police Department, officers responded just before 9 a.m. on Saturday to a reported domestic dispute at a home in the 1300 block of Wren Place, a dead-end road with mansions overlooking Linkhorn Bay, not far from the Cavalier Golf and Yacht Club. Cops said that Dr. Abbey Horwitz, 68, died at 9:13 a.m., 19 minutes after police arrived on the scene.
While the Virginia Beach Sheriff's Office released a mugshot and referred to the suspect as "Michael Aaron Horwitz," which is also the name listed in jail records. The Virginia Beach Police Department referred to the suspect as Norah and by her preferred pronouns, noting that she identifies as a transgender woman.
The sheriff's office said that the suspect "declined to be interviewed."
Virginia Beach jail records show that the defendant, who will turn 37 on June 20, remains held without bond on charges of second-degree murder and assault during the commission of a felony. A bond hearing is reportedly set for Tuesday, and Norah Horwitz is represented by a public defender. She made an initial appearance Monday.
Dr. Horwitz's bio on his Art of Dentistry website said that he was the "proud parent" of three children and a dentist who made "listening and caring a cornerstone of his practice."
"Abbey Horwitz has been married to his wife Brenda for over 25 years and is the proud parent of their three children, Michael, Shayna and Jonathan. They are collectively the local educational product of the Hebrew Academy of Tidewater, Cape Henry Collegiate, the Governor's School of the Arts, First Colonial and Cox High School," the website said. "Being an active part of the community, serving as President of the Hebrew Academy of Tidewater and as President of the United Jewish Federation of Tidewater, doing community care dentistry for our neighbors who are in need as an ongoing project are just some of the ways he tries to give back."
Dr. Horwitz was raised in the Bronx and was a Fordham University graduate who went on to become a dentist after studying at the Medical College of Virginia School of Dentistry in Richmond, Virginia, his website said. In a YouTube video from three years ago introducing himself and highlighting longtime patient testimonials, the dentist with decades of experience described his craft as "not so much a science as it is an art."
According to WTKR, the United Jewish Federation of Tidewater called the deceased dentist "a wonderful man."
Have a tip we should know? [email protected]