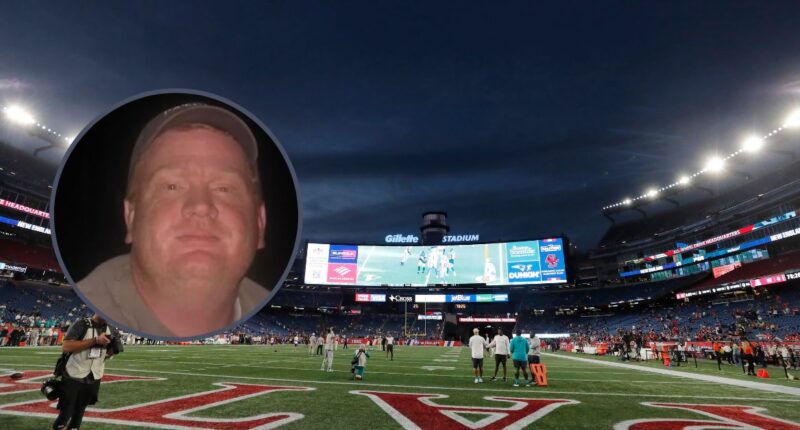 A New Hampshire man who died after being hit twice in the head by a fellow football fan during a Patriots Game at Gillette Stadium did not appear to suffer a traumatic injury, though he did have underlying medical issues, according to a newly released medical report.
David Traub, a spokesperson for the Norfolk District Attorney's Office in Massachusetts, confirmed details of the medical report findings to Law&Crime by phone and email on Wednesday.
"Our investigation has included numerous law enforcement interviews and the examination of multiple angles of video capturing the scuffle prior to Mr. Dale Mooney's collapse during the Sunday night game at Gillette Stadium," the spokesperson said. "Preliminary autopsy results did not suggest traumatic injury, but did identify a medical issue. Cause and manner of death remain undetermined pending further testing."
Dale Mooney, 53, a decades-long season ticket holder and longtime fan of the New England Patriots, collapsed in the stands on Sept. 17 after another person attending the game against the Miami Dolphins struck him over the head twice.
A witness to the altercation, Joey Kilmartin, told the Boston Globe that the man who hit Mooney was wearing a Dolphins jersey. They had been arguing throughout the game, Kilmartin added. Once they started to tussle, Kilmartin described it as "mutual combat."
Video obtained by Boston ABC affiliate WCVB depicting the moments leading up to Mooney's death shows him first standing in the aisle before walking over to the stands right across from the Dolphins fan. It is unclear what prompted Mooney to walk over but in the next sequence, Mooney is in an altercation and punches are being thrown at him.
Kilmartin said after Mooney was hit he "slumped over."
"The whole mood changed. I think everybody knew something was wrong," he said.
People attempted to break the fight up, witnesses told WCVB, but it was not until security staff from the stadium stepped in that the men were separated. One of the witnesses, Devyn Kirwin, described the aftermath of the violent scene as "difficult to watch." Kirwin said CPR was administered to Mooney for at least 10 minutes.
The 53-year-old was taken to a nearby hospital and pronounced dead.
A spokesman for the Norfolk District Attorney's Office said Mooney's family was notified about the results of the autopsy before the findings were made public.
An investigation is still pending and it is not yet clear if any charges, like manslaughter, may be issued against any individual involved. No one has been arrested yet, police confirmed Wednesday.
Have a tip we should know? [email protected]