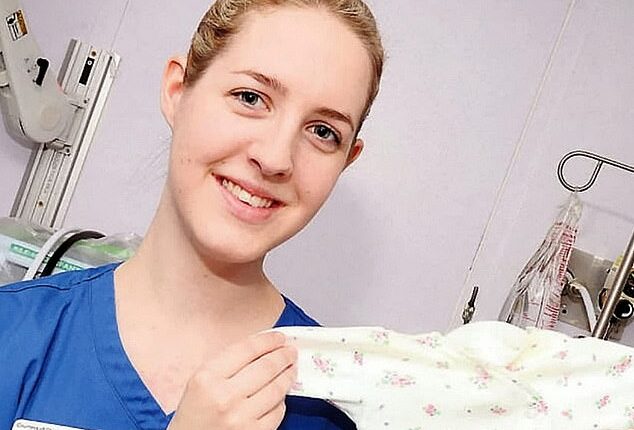 Horror can make us blind to doubt. For years I angrily scorned Chris Mullin's campaign for the release of the Birmingham Six, Irishmen wrongly convicted of the 1974 IRA bombings in that city.
I was so furious about the filthy cruelty of the crime that I could not see straight about the weakness of the prosecution.
I apologise to Mr Mullin, and learned from him that our justice system is not as good as we like to think.
So now I must ask: What if Lucy Letby is not guilty? Actually I very much wish somebody else in the national media would raise this. I have enough enemies as it is. But it looks as if it falls to me. Would it be bearable if her conviction was mistaken? This young woman has been condemned to die in prison. She has, since her conviction, been subjected to some very severe public condemnation. She has had to endure the (wholly justified and understandable) anger and grief of the parents of the babies she has been convicted of killing.
Cheshire police have confirmed they are now reviewing the care of 4,000 children – every baby admitted to the unit and that of Liverpool Women's Hospital, where Letby undertook training placements, during the footprint of her career, which began in September 2012 
Letby injected children with air, overfed them milk and assaulted them while working at Countess of Chester Hospital (pictured)
From what I know of our prisons, you would be wrong to imagine that her endless days in custody will be any kind of 'holiday camp'. Some people, I know well, believe that anyone convicted of such a crime should suffer beyond the ability of a civilised justice system to punish them. Some relish the possibility that the condemned person may be persecuted by his or her fellow inmates. I find this attitude distressing and contrary to Christian teaching, but it is common and those who wish for it will very likely get their way.
Well, again, what if this happens and she is not guilty? Now, she has been convicted by a jury after a long and detailed trial, and I do not doubt that the jury had their reasons for taking their decision. I don't criticise them. It was a heavy responsibility either way.
But in the end they were making that decision almost entirely on the basis of circumstances. I must confess that I was prejudiced from the start in her favour, as I think many others were. How could this incredibly ordinary person, in a profession dedicated to human kindness, have done such a terrible thing? What was her motive? I have looked hard at the alleged confessional note but I think it can equally be interpreted as a very distressed, lonely and frightened woman describing her feelings after being accused by the police of unspeakable cruelty and of being an evil human being.
I am impressed by the fact she gave evidence in her own defence, over many days – a thing lawyers do not generally advise their clients to do if they suspect that they are guilty. I am profoundly impressed by the loyalty of a group of her close friends – crucially including her former colleague Janet Cox – who continue to believe in her innocence and to say so. Under the circumstances this requires considerable courage.
The close family of someone in this position have little choice but to be loyal. Friends, faced with a jury verdict of this kind, could be excused if they resorted to saying, 'Well, I would not have thought it of her, but…' These friends say she is not guilty. Listen to them. They may just be right. Now I must tell you that a number of voices, apparently expert, have been raised by lawyers and scientists who are afraid there may have been a miscarriage of justice. I am not qualified to judge them, but if they are right there are flaws in the prosecution of Lucy Letby, in important claims made about the actions she supposedly took. There are also questions about the general state of the unit in which she worked. A body calling itself 'Science on Trial' has produced an interesting analysis of the case that I find quite disturbing. Recently, Dr David Livermore, a retired Professor of Medical Microbiology, has also expressed doubts. In an article for the Daily Sceptic website, he says: 'No one who cares about justice should be comfortable with this case.'
These voices are not alone. I cannot judge now whether the voices being raised are cranks or geniuses ahead of their time. An experienced defence lawyer tells me that it is increasingly difficult for defendants in such cases to find expert witnesses to testify for them – following the official excoriation, a few years ago, of one particular expert who had until then often given such evidence.
And others urge me to take note of the very similar case of another paediatric nurse condemned for very similar crimes – Lucia de Berk.
In 2003, she was sentenced to life in prison without parole by the Dutch courts for supposedly murdering her patients. Her initial appeal was thrown out. Statistical analysis of her shift-pattern, and apparently damning quotations from her diaries were used to convict her. But after a six-year campaign, the medical science on which she had been convicted was found to be seriously flawed, and she was exonerated on all charges.
PETER HITCHENS: What if Lucy Letby is not guilty? Actually I very much wish somebody else in the national media would raise this. I have enough enemies as it is. But it looks as if it falls to me
Lucy Letby was found guilty of murdering seven babies and attempting to kill six more at the hospital's neo-natal unit between June 2015 and June 2016. She injected them with air, overfed them milk and assaulted them. Pictured: the Countess of Chester Hospital
None of this means Lucy Letby is innocent. But when the courts of this country come to reconsider this case, I think it would be helpful to justice if as many people as possible keep their minds open to the possibility that she might be. If she is guilty, well and good.
But if, ten years hence, she stands under the TV lights in front of a courthouse, unrecognisable after years in prison, but free at last, I would rather be among those who had kept such an open mind, than among those who did not.
To me, King Charles's visit to France was deeply shocking on two counts. His blatant partisanship on the side of green zealotry, just about tolerable when he was heir to the throne, looks especially improper now that a major party in the state is at last beginning to grasp that net zero means national suicide.
There are millions who do not share his view, and he is their King too. He should respect them by keeping his political opinions to himself. And his ignorant repetition of the factually incorrect claim that the Russian invasion of Ukraine was 'unprovoked' (this seems to be the translation briefed to British media by the Palace of the King's words in French) is becoming tiresome. The Foreign Office, which presumably supplies him with this line, knows it is ridiculous, as does anyone with any knowledge of the subject. I'd have been interested to see what would have happened if he had told the French Parliament on Thursday that France's disastrous war with Prussia in 1870 was 'unprovoked'.
The wicked old Prussian Chancellor Otto von Bismarck knew (as modern statesmen do) that if you want a war, it is much better to get the other side to start it.
French President Emmanuel Macron (R) toasts with Britain's King Charles III (L) during a state banquet at the Palace of Versailles, west of Paris, on September 20, 2023
Post source: The List