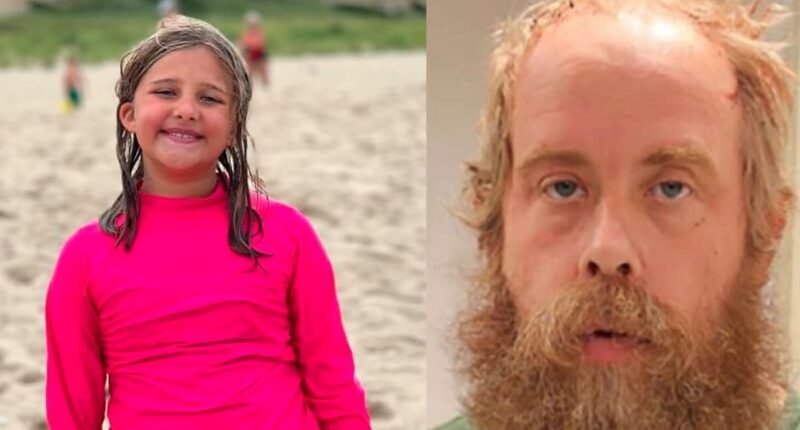 New details emerged during Tuesday's "Crime Stories with Nancy Grace" episode in connection with 9-year-old Charlotte Sena, a New York girl found safe after a local man allegedly snatched her while she was riding her bike in a state park.
As CrimeOnline previously reported,  Major Dennis J. Schager with the New York State Police announced that Charlotte was "located and in good health" on Monday. Police subsequently arrested 46-year-old Craig Nelson Ross Jr., a man who reportedly didn't know the victim or the family, but lives around 13 minutes away from their Porters Corners home in New York.
Ross Jr. allegedly abducted Charlotte on Saturday while she was at New York's Moreau Lake State Park on a camping trip with her family.
Fox News Digital reporter Chris Eberhart told Grace that police identified Ross Jr. through his fingerprints after he allegedly left a ransom note at the victim's home at 4:20 a.m.
"This guy put the ransom note in the mailbox and they were able to use fingerprints," Eberhart said. "[The fingerprints] hit back to a late 90s DUI and that's how they were able to identify them."
Officials said Monday that the suspect lives in a camper van behind his mother's home. Police blocked off the street he lives on Monday afternoon,  and according to what neighbors told Eberhart, cops idled a few blocks before an ambulance and additional officers arrived.
"Then an ambulance came by, then a lot of law enforcement vehicles roaming through the area." Eberhart added.
Private investigator and former federal Task Force Officer, Robert Crispin, explained that the rescue began with investigators linking Ross Jr. to the note and ended with police subduing him at his residence and taking him into custody.
"The note was the beginning of the end to rescue this girl. That note [left at the victim's home] was put into a fish-tank type environment in a lab," Crispin said, explaining the process of identifying fingerprints.
"Once they knew who it was, within 30 minutes, that house was surrounded by undercovers initiating surveillance. And then the rest systematically started to come together as they put a rescue team together."
Police then used a "tactical" maneuver to take the suspect into custody, Crispin said.
"It was a dynamic entry with probably some flash bangs," he said, explaining that it entails a percussion-type device that produces a loud boom, which stunned the suspect while police made their way into the camper.
"That gives law enforcement the edge, of the element of surprise."
Police found the victim hidden inside a cabinet in the cabinet, where she appeared to be healthy and physically uninjured. She's been reunited with her family while the investigation remains ongoing.
Meanwhile, Ross Jr. remains behind bars without bail on a first-degree kidnapping charge.
During a Monday evening press conference, Gov. Kathy Hochul said Charlotte knew police were there to save her.
"She knew she was being rescued. She knew she was in safe hands," Hochul said. "We are thrilled that she is home and we understand that the outcome is not what every family gets."
Check back for updates.
For the latest true crime and justice news, subscribe to the 'Crime Stories with Nancy Grace' podcast.
[Featured image: Charlotte Sena and Craig Ross Jr./ Provided; Police Handout]


Post source: Crime Online