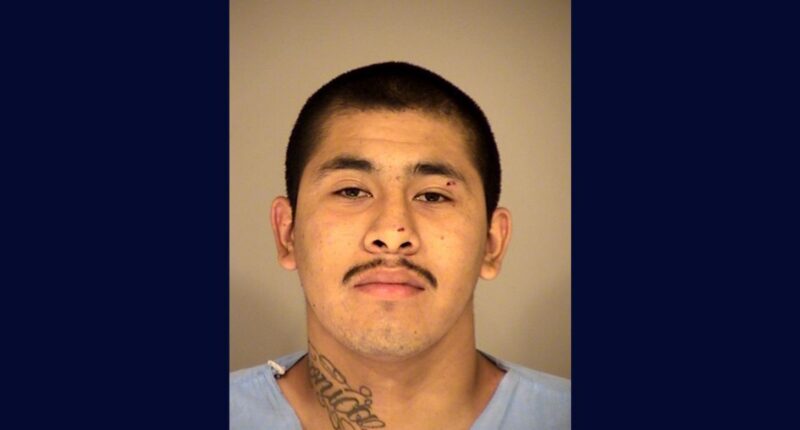 A gang member was sentenced this week, years after a senseless gang confrontation escalated into a deadly shooting that left a man dead in a crosswalk and a second man wounded in broad daylight in front of witnesses on a Southern California street.
Richard Hernandez, 27, was sentenced to 32 years and 8 months to life for the killing of Cameron Miller, 25. He pleaded guilty in May to second-degree murder, attempted murder, evading an officer and gang enhancements.
In a news release, Ventura County Senior Deputy District Attorney Kelly Keenan, who prosecuted the case, called the crime senseless.
"We are pleased that Mr. Hernandez has been brought to justice and the victims of this senseless act of violence and their families now have justice," Keenan said.
The killing happened on June 29, 2016, when Hernandez, two other men and a then 16-year-old girl were driving down East Main Street in Ventura when they stopped to confront two men.
Police said the group had three verbal confrontations between the suspects and victims before the shooting. The first occurred near a Del Taco restaurant. The second happened in the parking lot of Lassens store. The last argument occurred in the parking lot near a Sizzler, authorities said.
Gang names were yelled at the two men. Hernandez flashed a handgun. The four returned to their car and drove down the road. Hernandez and Ramirez waited blocks away for the victims to walk by before firing several shots at the two men. Miller was stuck three times and died. The second victim, who was not identified, was hit once and suffered non-life-threatening wounds.
The assailants drove off.
After the shooting, witnesses gave police a description of the car.
Officers spotted it and tried to make a traffic stop but got into a pursuit instead. The vehicle traveled more than 100 mph before hitting a fence and tree.
Hernandez, the driver, ran off, leaving the three others wounded at the crash site. They were hospitalized before being booked into custody.
Hernandez was found later in an orchard near the scene of the crash. He was taken to a hospital before he was booked into jail.
Alexis Ivan Ramirez pleaded guilty to voluntary manslaughter, attempted murder, and gang enhancements and is scheduled to be sentenced on Oct. 12. The third man was sentenced to 17 years in 2019 after pleading guilty to voluntary manslaughter and attempted murder charges with gang enhancements. The girl's case was resolved in juvenile court.
Have a tip we should know? [email protected]