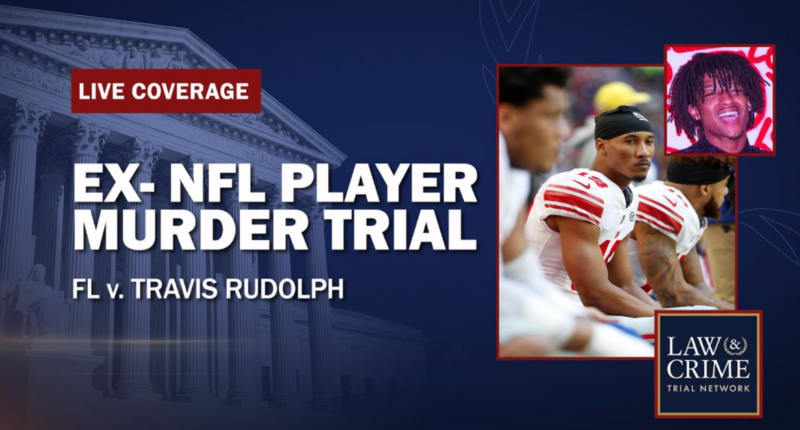 Stay updated on the murder trial involving former NFL player Travis Rudolph by following our blog. Two days of heated testimony from Rudolph's ex-girlfriend wrapped up Thursday. The last witness the state called Thursday was not allowed to be recorded. More witnesses from the state will testify today.
The Case:
Ex-NFL player Travis Rudolph is accused of killing a man in Lake Park, Florida in April 2021. The former Florida State University and New York Giants wide receiver tried to claim a "stand your ground" defense in the first-degree murder trial.
On the night of the crime, Rudolph had just gotten into a fight with his girlfriend at his home in West Palm Beach.
According to a probable cause affidavit, the fight escalated when four men confronted Rudolph at his home — Rudolph, not happy with the confrontation, allegedly grabbed a gun and shot at the group as they ran off.
Two men were shot: Sebastien Jean-Jacques died and Tyler Robinson was hospitalized but recovered.
Stay Updated With Our Live Blog Below:
Have a tip we should know? [email protected]