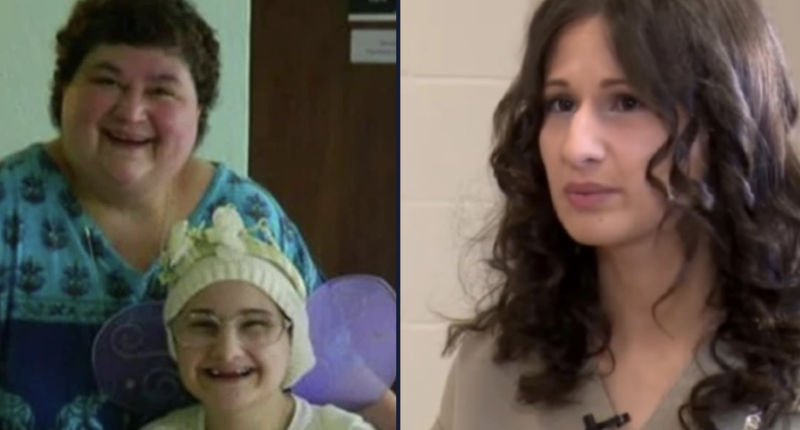 A woman who was forced from childhood to fake a number of serious illnesses and disabilities and went on to be convicted of helping her then-boyfriend murder her mother will be getting out of prison early.
Gypsy Rose Blanchard, now 32, was granted parole back in December 2021 in the state of Missouri, meaning she will be free for the first time in her life as of Dec. 28, three days after Christmas, the Missouri Department of Corrections confirmed to Law&Crime.
In a nutshell, because Blanchard served 85-percent of her 10-year second-degree murder sentence in the death of her 48-year-old mother Clauddine "Dee Dee" Blanchard, the parole avenue was available to the well-known inmate.
Gypsy Rose Blanchard's case made national news and became the subject of true crime documentaries after it was revealed that wheelchair-bound Gypsy Rose could, in fact, walk and did not have leukemia, muscular dystrophy, or brain damage rendering her the mental capacity of a 7-year-old child.
Instead, the suspected Munchausen syndrome by proxy case led Gypsy Rose and her then-boyfriend Nicholas Godejohn of Wisconsin in June 2015, at the time both in their twenties, to plot the murder at Dee Dee Blanchard's Greene County, Missouri home, where she was stabbed multiple times and had a "gaping laceration to the back of her neck." The Blanchards moved to Missouri after Hurricane Katrina destroyed their Louisiana home.
Godejohn, now 34, said that the two had sex in Gypsy Rose's bedroom after the crime.
Gypsy Rose Blanchard pleaded guilty to second-degree murder in 2016 and received a 10-year sentence.
She went on to testify at her ex-boyfriend's trial, which ended with Godejohn's conviction for first-degree murder. At Godejohn's trial, Blanchard said she met him in 2012 on a Christian dating website and that he quickly learned she didn't need a wheelchair. Then in May 2014, Gypsy Rose, amid Dee Dee Blanchard's escalating abuse, suggested the idea of killing her mother. That's what happened just over a year later.
Blanchard testified that her mother forced her into a wheelchair and forced her to fake illnesses to cheat charities out of money. She claimed she attempted to run away in 2011, but Dee Dee caught her, smashed her computer and cell phone, chained her to a bed, and withheld food from her. According to the testimony, Dee Dee also said she would never let Gypsy Rose date or get married.
Authorities said that Godejohn admitted to fatally stabbing Dee Dee but only because Gypsy Rose asked him to when they met in person at a movie theater. Godejohn said that she gave him the knife he used as the murder weapon.
As for Gypsy Rose, deputies said she admitted to being at her home during the murder, knew that her boyfriend was going to murder her mother, and that she did nothing to stop it or call authorities. She also said she wrote a "that B— is dead" Facebook post because she wanted law enforcement to quickly find her mother, deputies said.
Godejohn had attempted to argue that living with autism "interfere[ed] with" his "ability to envision consequences and think ahead."
In one jailhouse interview, Godejohn suggested that Gypsy Rose used him just as her mother used her.
"She was brought up to lie, and lie, and lie, and lie. She was brought up to basically play the victim role," he said. "She's only doing what she was taught."
Godejohn sought post-conviction relief and a new trial arguing ineffective assistance of counsel, but he's still serving out a life sentence without parole in the Missouri Department of Corrections.
Gypsy Rose, for her part, moved on from the relationship while in prison and got married.
Prison records reflect that her legal name is Gypsy Rose Anderson.
Alberto Luperon contributed to this report.
Have a tip we should know? [email protected]