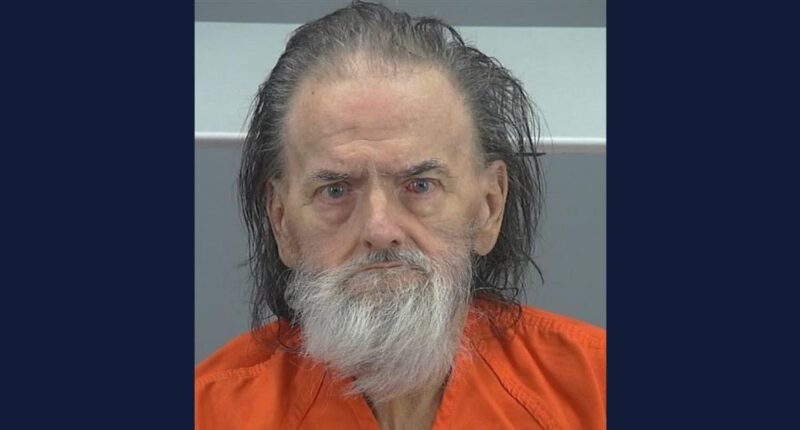 A 73-year-old man in Arizona was arrested over the weekend for allegedly fatally shooting his 66-year-old next-door neighbor a few weeks after the victim — who had recently become his landlord — served him with notice that he was being evicted. William George Porter, who had allegedly been planning the shooting for weeks, was taken into custody on Sunday and charged with one count of first-degree murder in the slaying of Fredrick Bevington, authorities announced.
According to a press release from the Apache Junction Police Department, AJPD officers at about 1:17 p.m. on Sunday, Sept. 24 responded to a residence located in the 400 block of South Ironwood Drive, which is about 30 miles east of Phoenix. Upon arriving at the address, first responders secured the scene and located an adult male victim — later identified as Bevington — who had suffered a fatal gunshot wound and was pronounced dead at the scene.
Police quickly located a 73-year-old suspect — later identified as Porter — inside his home, which was located next to the victim's residence. Police were able to safely evacuate residents in the surrounding area as Porter, who was armed, refused to leave his home.
"After several attempts to peacefully persuade the suspect to exit the premises, he discharged two rounds before ultimately complying with our instructions and is now in custody," police said in the release.
Police noted they were informed that the incident between Porter and Bevington "arose from a neighbor dispute."
Authorities provided additional information about the circumstances of the shooting in a probable cause affidavit obtained by Law&Crime.
According to the document, when police first arrived at the scene they said Bevington had suffered an "obvious gunshot wound to the head." He was pronounced dead at about 3:07 p.m., police said.
Only a few minutes after Bevington was pronounced dead, Porter ended the aforementioned standoff and emerged from his trailer lot where he was greeted by several officers. Police said Porter began making "spontaneous utterances," and then inquired about Bevington's status and "asking if he was dead."
"Officers assured him that the fire department was checking on him, to which William Porter responded with a disturbing statement, expressing his hope that [Bevington] was dead and his regret at not witnessing the shooting."
Medical technicians transported Porter to a local hospital where he allegedly "made further incriminating statements" that were not detailed in the affidavit.
Once at the hospital, detectives interviewed Porter who allegedly admitted to shooting Bevington "due to an ongoing dispute."
"William Porter revealed that he intended to kill both [Bevington and Bevington's girlfriend] after receiving an eviction notice," the affidavit states. "He mentioned a history of disputes and harassment with the victim and expressed regret at not being able to shoot [Bevington's girlfriend] as well."
Porter further explained that "he in fact planned the shooting for several weeks," but decided that Sunday was the day to go through with it because Bevington didn't park his truck in the driveway as he normally does. The truck being out of the driveway gave Porter a clear view of the table where Bevington was sitting when Porter allegedly shot him.
He is currently being held on $500,000 bond.
Have a tip we should know? [email protected]