VERIFIED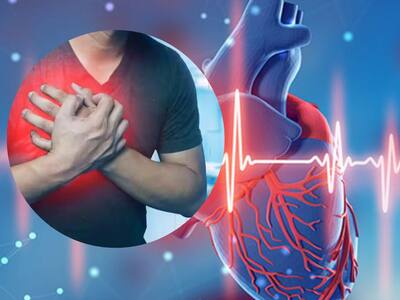 8 Common Lifestyle Habits That Put You at Risk of Severe Heart Disease.
Earlier, heart attacks were referred to as a problem faced by older adults. It was a rare phenomenon for anyone younger than 40 to have a heart attack. But with significant lifestyle changes, 1 in 5 heart attack patients are below 40. According to recent research, there is a 2% increase in the number of people below 40 years who have heart attacks. In this article, Dr. Sohini Sengupta, Medical Laboratory Director, Redcliffe Labs, shares some of the key measures that one can take to prevent heart attack deaths and ways one can detect it sooner.
Heart Attack: Risk Factors You Should Know
It is said that never judge a book by its cover; the same goes here. No matter how young or fit you look, the risk of heart attack in youngsters and older people is the same in the present scenario. The contributing factors to heart attacks in younger individuals include:
Unhealthy lifestyles
High blood pressure, aka hypertension
Overweight or obesity
Smoking
Vaping
Substance abuse
Excessive alcohol consumption, and
A lack of physical activity
How To Protect Your Heart From Damage?
You can proactively safeguard your heart health with a range of preventive checkups designed to monitor your cardiovascular well-being. Among these tests, the utilization of Hs-Troponin I and NTproBNP as cardiac risk stratification markers stands out as a crucial step in mitigating the rising incidence of heart diseases, strokes, and heart attacks among the youth.
HsTrop I, or High Sensitivity Troponin I, has traditionally served as a diagnostic cardiac marker. However, its clinical significance has evolved to encompass the prediction of future cardiac events in otherwise healthy individuals. The results of the HsTrop I test provide insights into Troponin Levels, with higher Troponin levels indicating an elevated risk of experiencing a stroke or heart attack. It's a proactive approach to maintaining the heart's well-being.
NT-Pro BNP, a cardiac risk marker, is vital in assessing risk among individuals with diabetes. Diabetes doubles the risk of cardiovascular diseases. So, making NT-Pro BNP a part of periodic health checkups, just like the HbA1c test, will help people with diabetes monitor their heart health along with their blood sugar levels. If the NT-proBNP is higher than 125 pg/ml, the possibility of cardiac events in the future needs to be ruled out. These tests are useful for everyone irrespective of age & gender; if someone has a family history of cardiac diseases or lives a sedentary lifestyle, they should necessarily take these preventive health checkups.
End Note
We all are familiar with the saying prevention is better than cure; we just need to practice the saying in our day-to-day lives. Early routine checkups, having a healthy lifestyle, eating a balanced diet, regularly exercising, avoiding smoking, binge drinking, junk food, etc., are some basic ways to keep our hearts healthy and happy. These habits will not only protect our hearts but will also contribute towards a healthy life.
Total Wellness is now just a click away.
Follow us on
Don't Miss Out on the Latest Updates.
Subscribe to Our Newsletter Today!




Post source: The Health Site