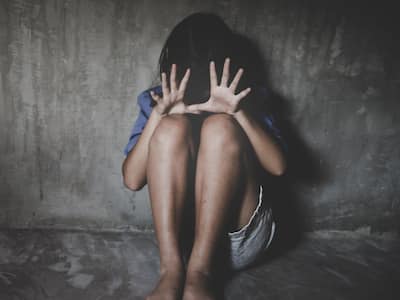 MP Shocker: The visuals were captured by a CCTV camera at Badnagar road, about 15 km from Ujjain.
Madhya Pradesh: A 12-year-old girl from Madhya Pradesh's Ujjain district went from door to door after being brutally raped. A video of the incident, where the child could be seen seeking help from the nearby houses has left the country in sheer shock. The visuals, which no longer shock a society where violence against women and minors has become chillingly common, were captured by a CCTV camera at Badnagar road, about 15 km from Ujjain in Madhya Pradesh.
As per reports, the child eventually arrived at an Ashram, where a concerned priest, suspecting sexual violence quickly wrapped her in a towel and hurried her to the district hospital. In the medical examination report, the doctors confirmed that the child is a victim of rape. A case of rape has been registered against the unidentified accused and the Protection of Children from Sexual Offences (POCSO) Act has been invoked.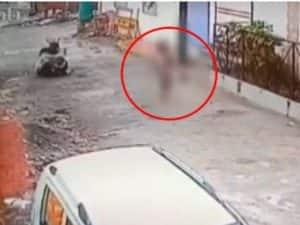 Physical Assault Can Have Devastating Impact on Child's Mental Health
Child physical assault, also known as child physical abuse, is the intentional physical harm that a parent, carer, or other person causes to a kid at a tender age. It can be done by hitting, slapping, punching, kicking, beating, burning, and biting, among other things. A child's mental stability can be severely and permanently impacted by physical abuse, which can result in a range of emotional and psychological issues.
Here are some of the ways in which physical assault can affect the mental stability of a child:
Post-traumatic stress disorder (PTSD)
After experiencing a traumatic event, such as a physical assault, a person might develop PTSD, a mental health condition. Children who have PTSD may show symptoms like nightmares, anxiety, and fear. Additionally, they could struggle with sleeping, concentrating, and trusting other people.
Depression
Depression is a prevalent mental health disease that can make people feel unhappy, hopeless, and uninterested in once-enjoyable activities. Children who have experienced physical abuse are more likely to experience depression.
Anxiety
Anxiety is a state of fear, disquiet, or nervousness. Children who have experienced physical abuse could worry about experiencing the same kind of abuse again or about being cut off from their loved ones. Additionally, they can have a hard time unwinding, falling asleep, and focusing.
Low Self-Esteem
Physically abused children may experience low self-esteem. They could feel unlovable, unlovable, and worthless. This may cause issues in their relationships, education, and other aspects of their lives.
Behavioural Issues
Physically abused children may display behavioural issues such as anger, disobedience, and withdrawal. They might also struggle with emotional and temper regulation.
Depending on a number of variables, such as the intensity of the abuse, the child's age and temperament, and the amount of support they receive from their loved ones, physical abuse can have varying consequences on a child's mental stability. But it's crucial to remember that even minor physical abuse can have a negative effect on a child's mental health.
It is crucial to get expert assistance if you are worried that a child is being physically abused. The help and direction a child needs to recover from their trauma might be given by a therapist.
Total Wellness is now just a click away.
Follow us on
Don't Miss Out on the Latest Updates.
Subscribe to Our Newsletter Today!




Post source: The Health Site