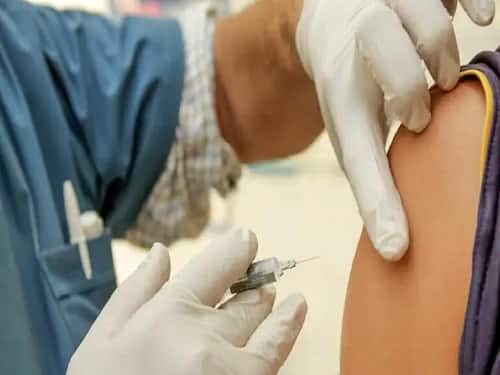 Men are at as much risk of contracting HPV virus and developing cancer as women.
Cervical cancer is one of the most common cancers that women are affected by. Every year, more and more women in India die because of it and compared to any other country in the world, the number of fatalities in India is higher. A study that was conducted in 2013 showed that in every minute, a woman dies because of cervical cancer. Recently, India has started the HPV vaccine for women to fight against cervical cancer. As per studies and government reports, this vaccine will be effective and will help women. As per WHO, timely vaccinations should be given to all women but especially who are more at risk and more likely to get infected.
HPV Virus Can Also Cause Cancer In Men
But, women solely are not the carriers of the HPV virus and also not the sole sufferers. Men carry and spread the HPV virus too. The HPV virus does not just cause cervical cancer, it also can cause cancer in male reproductive body parts. They can get anal cancers and oral cancers too. They are also at very high risk. According to research, men should be administered this vaccine too. This fact has not been brought to attention while framing the public health policies around HPV virus. Men are not just at risk, they can also put other women at risk and vice verse.
Why Should Men Also Get This Vaccine?
Just like there are at risk women who are most likely to get this type of cancer, there are at risk men too. Men who are HIV positive and are in relationships with other men. They are very much at risk of HPV. Experts say, ""Women can at least be screened for cervical cancer But for men, there is no screening for anal cancer, or the other cancers, that might develop from HPV. That is one of the reasons that you should give the HPV vaccine to boys.
Benefits Of The Vaccine
HPV vaccine is meant to protect people from cancer but it has other benefits as well. HPV happens through sexual transmission and one partner can transmit it to others. HPV vaccine can prevent this spread from one person to another. One dangerous thing about the virus is that it does not show symptoms immediately. If a person has contracted the virus he or she would not be aware of it and meanwhile continue to spread it among others due to lack of awareness.
However, if people, both men and women get vaccinated, this can be prevented and there can be a significant reduction in the spread of this virus in the population. As per research, this vaccine has proved to be effective to in women as well as men.
Total Wellness is now just a click away.
Follow us on




Post source: The Health Site