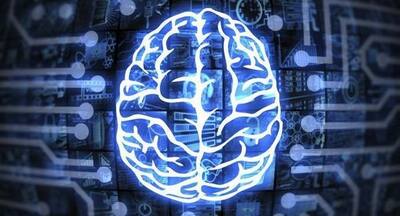 Consultant Physician Dr. Shabnam Mir, Head of Clinical Operations at Antara Senior Care, shares seven creative methods used in memory care facilities.
Dementia is a condition characterised by a decline in cognitive functioning, encompassing thinking, remembering, and reasoning, to the extent that it disrupts an individual's daily life and activities. Alzheimer's, the most common dementia disease, is one of the most prevalent neurocognitive disorders typically affecting seniors above the mid-60s.
Related Disorders Society Of India
A report from the Alzheimer's and Related Disorders Society of India (ARDSI) presents a sobering projection. It suggests that the number of Indians affected by Alzheimer's will reach 7.6 million by 2030. This impending scenario underscores the pressing need for preparedness and proactive measures to address this growing concern. Additionally, the expected nearly doubled number of dementia cases in India by 2050 indicates that the country is on the doorstep of a crisis. According to a 2020 Lancet Report on Dementia, the estimate is that there will be a startling 75% of cases occurring in nations with low or middle incomes. India is expected to follow this pattern, with dementia cases expected to increase to 15.7 million by 2050.
Memory Care Facilities
Memory care facilities have emerged in this situation as a ray of hope. They provide a variety of cutting-edge procedures and treatments that not only improve residents' general well-being but also foster memory recall. Their neurocognitive health parameters are monitored, and appropriate support and care are provided to help residents navigate their day easily. Consultant Physician Dr. Shabnam Mir, Head of Clinical Operations at Antara Senior Care, shares seven creative methods used in memory care facilities.
Neuro-Cognitive Health Assistance: – In memory care homes, dedicated neurocognitive health assistance plays a pivotal role in enhancing the well-being of residents. The facilities employ specialised staff trained to provide personalised care plans, engaging residents in cognitive exercises, sensory stimulation, and creative therapies.
Cognitive Rehabilitation: – Memory care facilities may offer formal cognitive rehabilitation programs focusing on improving memory, problem-solving skills, and overall cognitive function through targeted exercises and activities.
Outdoor Spaces: – Access to secure outdoor areas with gardens or walking paths allows residents to connect with nature, enjoy fresh air, and engage in activities that promote cognitive and physical well-being.
Intellectual Enrichment Programmes: – These courses offer puzzles, brainteasers, and memory drills. These mental exercises promote mental flexibility while testing the intellect and assisting in maintaining cognitive function.
Music and visual arts therapies: – Innovative therapies, such as art and music therapy, have produced outstanding outcomes in enhancing the retention of memories. Through these therapies, people of all cognitive abilities can express themselves and engage in meaningful activities.
Sensory Stimulation: – A particular kind of treatment called sensory stimulation utilises the power of the senses to help dementia patients with their cognitive abilities and overall well-being. It can lessen stress and anxiety, raise emotions, and foster more significant social interaction. It can aid in enhancing cognitive skills, including focus and memory.
Personalised Plan:- Each resident is given a unique care plan that is catered to their specific cognitive requirements. Residents will receive the proper level of support according to the customised solution.
Conclusion
Dementia poses a significant and escalating challenge as the global population ages. India, in particular, faces a looming crisis with a projected surge in dementia cases. Memory care facilities offer hope in this scenario, providing specialised care, structured routines, and cutting-edge treatments to enhance residents' cognitive health and overall well-being.
Total Wellness is now just a click away.
Follow us on
Don't Miss Out on the Latest Updates.
Subscribe to Our Newsletter Today!




Post source: The Health Site