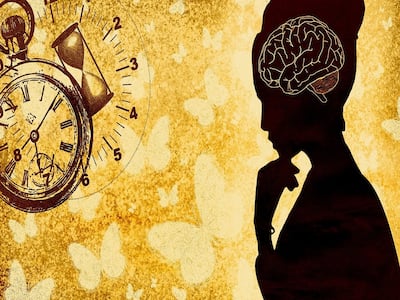 The stigma associated with mental health problems discourages marginalized people from seeking help as they fear judgment.
Mental health has long been considered a taboo in our society and it still continues to be a challenge because of the stigmas associated with it. For marginalized groups, the problem is even bigger as the mental health disparities have always tormented them. There are various reasons attributed to this situation and these include social, economic and structural factors.
Besides these, there are some other reasons too that insinuate the presence of mental health disparities.
Access to Medical Care Is Weak
Marginalized communities are deprived of some basic amenities as their situation doesn't allow them to get the access of those. They often face barriers in acquiring mental health services, including financial limitations, lack of insurance coverage, transportation issues and shortages of mental health professionals in their areas. These factors promote the situation of disparity even more.
Lingering Stigma And Discrimination
Stigma and discrimination is not a new word and it affects every aspect of our society but marginalized communities witness such prejudices even more. The stigma associated with mental health problems discourages marginalized people from seeking help as they fear judgment.
Language Barriers and Cultural Norms
The way marginalized communities perceive mental health is influenced by their cultural norms and values too. Language barriers also act as big hindrance for communicating or addressing your views. Furthermore their traditional beliefs may clash with modern mental health concepts, leading to misunderstanding and reduced utilization of services.
Underlying Economic Disparities
Socioeconomic factors such as poverty, unemployment, and limited access to quality education can contribute to stress and mental health challenges within marginalized groups.
Exposure To Trauma and Violence
The situation of trauma and violence can have a huge impact on one's mental health which eventually forces them to not seek for help. These communities experience higher rates of trauma and violence because of systemic racism, discrimination and other factors.
Medical Care Biases
Marginalized groups witness more biases and stereotypes in the healthcare system and this can result in inadequate diagnosis and treatment of mental health issues in marginalized individuals. This can further worsen disparities in mental health care.
Lack of Representation in Research
Marginalized communities are often underrepresented in mental health research, leading to a limited understanding of their unique needs and experiences. Some might even not know the problems they are facing needs any kind of medical assistance. This can result in interventions that are not culturally sensitive or effective.
Structural Inequities
Mental health disparities are further exacerbated because of the systemic inequalities such as housing instability, food insecurity, and limited access to safe environments can contribute to chronic stress and worsen mental health outcomes in marginalized populations.
Lack of Community Resources
Marginalized communities may have limited access to community support networks and resources that play a crucial role in maintaining mental well-being.
Mental Health Disparities should not become a never ending thing. It should be addressed and acknowledged for completely eradicating the differences. Addressing mental health disparities in marginalized communities requires a multifaceted approach that involves targeted policies, increased access to culturally sensitive care, destigmatization efforts, community engagement, and research that recognizes the unique challenges faced by these communities.
Total Wellness is now just a click away.
Follow us on
Don't Miss Out on the Latest Updates.
Subscribe to Our Newsletter Today!




Post source: The Health Site