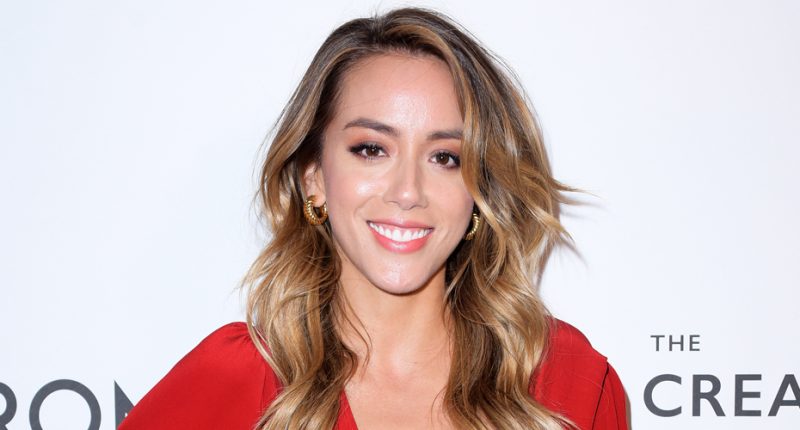 Is Chloe Bennet gearing up to shake things up in the Marvel Cinematic Universe again?
The 30-year-old actress starred as Daisy Johnson, also known by her code name Quake, in the MCU-adjacent series Agents of S.H.I.E.L.D. from 2013 until 2020.
While it's been more than two years since her show went off-air, Chloe sparked rumors about her character's return when she hopped on Twitter to clap back at a hater who claimed that she couldn't hold her own while sharing the screen with the likes of Samuel L. Jackson and Florence Pugh.
Read more to see what Chloe Bennet had to say…
On Tuesday (January 25), Chloe weighed in on a lengthy battle on Twitter that started a little like this: "I've said this before and will say until I see something to change my mind: I can't imagine Bennet sharing the screen with talent like Florence Pugh, Hailee Steinfeld or Samuel L. Jackson (could keep going). Just not the same caliber of actress," one naysayer tweeted.
The actress was defended by another user who referred to her as being responsible for some of "the best acting" in Agents of S.H.I.E.L.D.
"Saying she's not up to the calibers of actors who appear in other projects is just wrong to me," they added.
After her hater called the show a "soap opera," Chloe stepped in and alluded to a possible comeback.
"Hey men, you seem like a…mean loser," she wrote. "Also, i have a strong feeling your tweets aren't going to age well."
Some fans are taking that as a hint that she might be sharing the screen with any of the above-mentioned stars in a new project. Of course, Samuel has been part of the MCU for years now. Hailee made her debut in the Disney+ series Hawkeye and Florence in Black Widow.
It's unclear where exactly Chloe would fit into the MCU's lineup. However, if we're going off her response to sharing the screen with the above-mentioned actors, Samuel is confirmed for the upcoming movie The Marvels and the Disney+ series Secret Invasion.
Maybe one of those will feature a cameo from Quake?
Are you down to see what Chloe has to offer to the MCU in 2023 and beyond? We're definitely here for it but want to know what you think!
If you missed it, another MCU star was asked about a spinoff series for their character.
Check out Chloe Bennet's tweet below…




Post source: Justjared