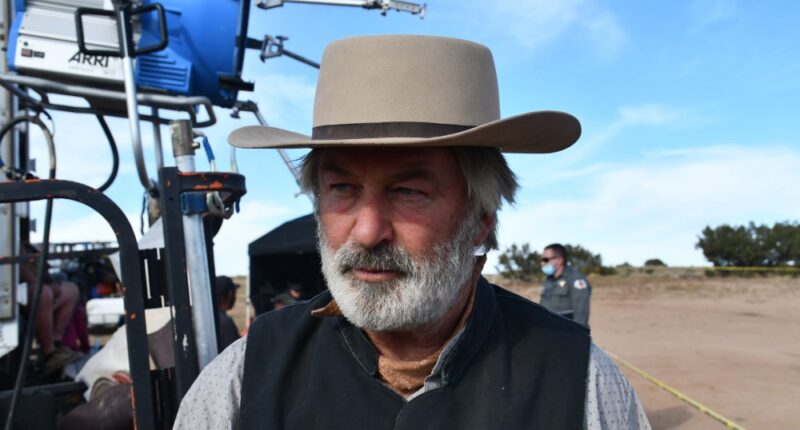 Alec Baldwin could once again face manslaughter charges, after a forensic report released Tuesday found that his Colt .45 revolver would only fire if the trigger was pulled.
Baldwin was initially charged with involuntary manslaughter in the October 2021 death of cinematographer Halyna Hutchins. But the charge was dropped after the defense noted that the gun had been modified, which raised doubts about whether it was working properly at the time of the shooting.
Baldwin has denied that he pulled the trigger. Hutchins, 42, was killed after being struck with a live round on the set of the film "Rust" near Santa Fe, N.M.
The special prosecutors on the case, Kari Morrissey and Jason Lewis, commissioned a new forensic examination of the gun and have been waiting on the results before deciding whether to refile the charges. The report, by Lucien and Michael Haag, was submitted to them earlier this month and released Tuesday in a public court filing.
The experts reconstructed the gun, which had been broken during earlier testing by the FBI, and concluded that it could only have been fired by a pull of the trigger.
"This fatal incident was the consequence of the hammer being manually retracted to its fully rearward and cocked position followed, at some point, by the pull or rearward depression of the trigger," the report concluded. "Although Alec Baldwin repeatedly denies pulling the trigger, given the tests, findings and observations reported here, the trigger had to be pulled or depressed sufficiently to release the fully cocked or retracted hammer of the evidence revolver."
The prosecutors had previously stated that Baldwin will be charged again if the gun was working properly.
"If it is determined that the gun did not malfunction, charges against Mr. Baldwin will proceed," they wrote in a filing in June.
However, Baldwin has not been charged again, and it remains unclear if he will be.
Hannah Gutierrez Reed, the film's armorer, is facing a trial in December on charges of involuntary manslaughter and evidence tampering. She has maintained, through her attorneys, that Seth Kenney, a weapons supplier, was responsible for mixing live rounds into a batch of dummies.
In addition to the fatal round, five other live rounds were also found on the set. The forensic experts were also tasked with attempting to figure out the source of the live rounds. However, all they were able to conclude, according to the report, was that the rounds were dissimilar to other rounds seized from Kenney by investigators weeks after the shooting.
The report also found that there were four different kinds of dummy rounds on set. Some rattled when they were shaken, indicating that they were not capable of being fired. Others had a hole in the side, while others lacked a primer. The report found that the live rounds could be distinguished from those types of dummies, either by rattling them or by noticing the lack of a hole.
Post source: variety