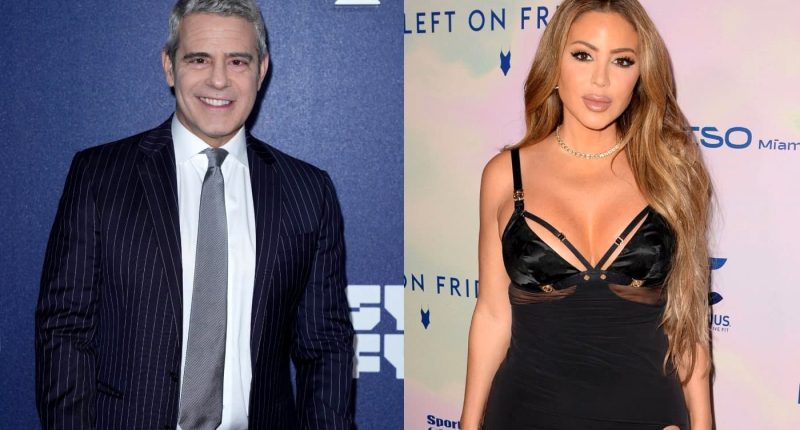 Andy Cohen explained why he screamed at Larsa Pippen during the season five reunion of Real Housewives of Miami.
During the taping, Andy took to social media and publicly apologized for yelling at Larsa, though he kept the details a mystery until the episode aired.
On his Radio Andy show, the host shared why he yelled at "a–hole" Larsa during the reunion taping.
Though Andy doesn't usually "editorialize" amid the reunions, he saw red while Larsa "seemed to be weaponizing" that castmate Dr. Nicole Martin's kid was "born out of wedlock."
"Like, she was saying, 'I could be calling out that your son was born out of wedlock,'" Andy clarified. "Now, when you say, 'I could be using something as a weapon,' you're basically doing it.'"
Andy, who is single and welcomed his son and daughter via surrogate, explained that "a little bit of semantics" was at play in the argument between Larsa and Nicole.
"Nicole kept saying, 'You called my son a bastard, and [Larsa] said, 'I didn't — I just said he was born out of wedlock.'"
Andy admitted he became "heated" at this point, telling Larsa "that was an a–hole thing to say."
"It will come as no surprise to anyone why I got so heated," he continued. "I'm a single dad of two children, so there is no other person; there is no other parent."
"I got super sensitive to the idea of that being weaponized," Andy added, "and that's why I jumped in there."
Post source: RB