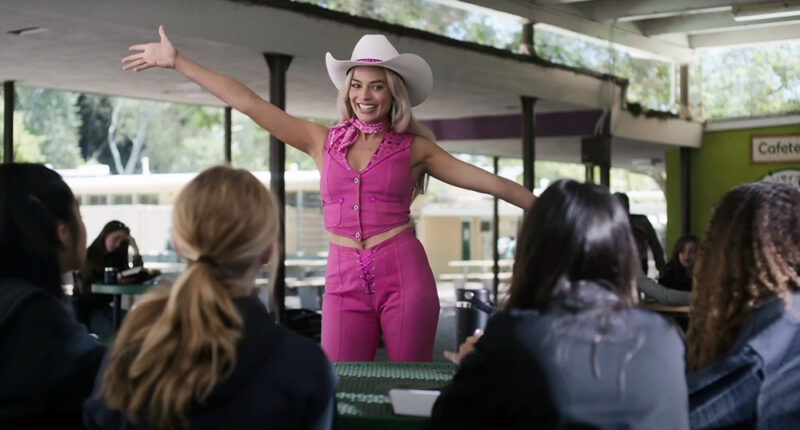 Greta Gerwig's "Barbie" has generated $626 million at the domestic box office, overtaking Marvel's 2012 blockbuster "The Avengers" ($623 million) as the 11th-highest grossing release in history.
In order to crack the top 10, "Barbie" will need to outpace 2015's "Jurassic World" (No. 10 with $653 million), "Titanic" (No. 9 with $674 million), "Avengers: Infinity War" (No. 8 with $678 million) and "Avatar: The Way of Water" (No. 7 with $684 million). None of these ticket sales were adjusted for inflation.
"Barbie" is already the highest grossing domestic release of the year. The cotton candy-colored behemoth has earned $1.4 billion globally and, weeks ago, surpassed "The Super Mario Bros. Movie" ($1.35 billion) as the biggest worldwide release of 2023. It's the 14th-biggest global release of all time, trailing "Frozen II" ($1.453 billion) and "Top Gun: Maverick" ($1.495 billion).
The plastic, fantastic "Barbie" began its record-breaking theatrical run in July, landing the biggest debut of the year ($162 million). It remained the No. 1 movie for four consecutive weekends and in the top five for more than two months. "Barbie" also landed the biggest opening weekend for a film directed by a woman and became the highest-grossing movie directed solely by a woman. Gerwig co-wrote the screenplay with Noah Baumbach.
Margot Robbie and Ryan Gosling play the stereotypical versions of Barbie and Ken, who leave behind their seemingly perfect reality to confront the highs and lows of life in the real world. America Ferrera, Issa Rae, Will Ferrell, Kate McKinnon, Simu Liu and Michael Cera round out the cast.
Post source: variety