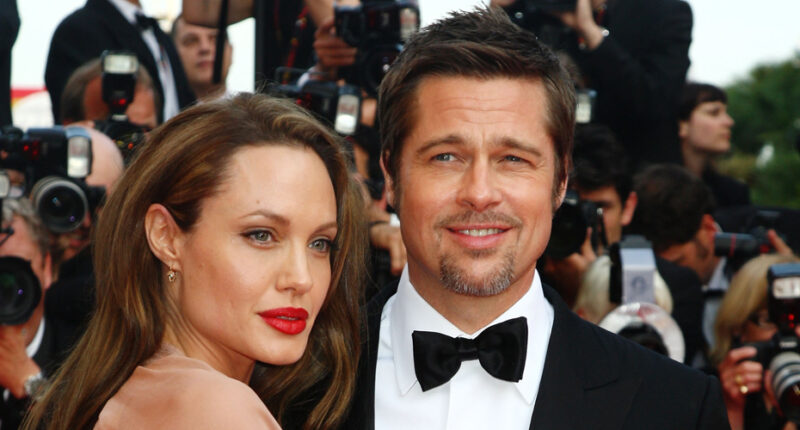 Fri, 02 June 2023 at 11:33 pm
Angelina Jolie and Brad Pitt's legal battle over the sale of her share of their French winery Chateau Miraval is not showing any signs of slowing down.
The actress was given permission to sell her off her stake in the winery where the couple wed back in 2021. Brad filed a lawsuit accusing her of breaking a previous agreement a few months later.
In December 2022, Angelina referred to Brad's ongoing legal battle as "frivolous" and "malicious." Now he is hitting back with newly filed court documents.
Read more about Angelina Jolie and Brad Pitt's legal battle…
CNN obtained documents that Brad's legal team filed on Thursday (June 1). In them, he accused his ex of "vindictive" behavior.
The papers claim that her behavior was in response to an "adverse custody ruling."
"Her decision to terminate negotiations with Pitt was intentional and pretextual," they continue. "As will be demonstrated at trial, Jolie's actions were unlawful, severely and intentionally damaging Pitt and unjustly enriching herself."
In the aftermath of the filing, Angelina's attorney issued a statement to CNN denouncing the move and shifting focus to an alleged incident of abuse that occurred years ago and resulted in an FBI investigation.
"Still today and in the seven years since that fateful plane ride, he personally has never publicly denied that it happened. The reality is that Pitt refused to complete the Miraval sale with Jolie unless she agreed to being silenced about the abuse," her attorney alleged.
While you're here, check out everything Angelina has said about her split from Brad.




Post source: Justjared