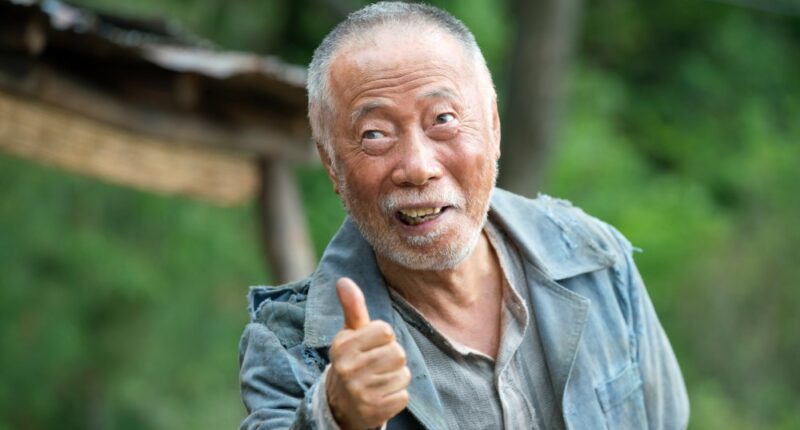 Byun hee-bong, a veteran South Korean actor who appeared in several films by Oscar-winning director Bong Joon Ho, has died age 81.
Byun died on Monday after complications related to a return of the pancreatic cancer that had previously occurred and been treated, according to the semi-official Yonhap News agency. The precise circumstances of his demise were not disclosed.
He was born in Jangseon, South Jeolla Province, and started work at an unspecified time in live theater before becoming a voice performer for state TV network MBC in 1966.
His TV work in the 1980s and 1990s included series including: 1981's "The First Republic"; 1985's "The Joseon Dynasty 500 Years: Seouljungmae"; and 1999's "The Legendary Doctor Hur Jun."
His first reliably recorded feature film work was in Bong's breakout 2000 film "Barking Dogs Never Bite." Byun appeared in significant roles in three other films by Bong: the cultish "Memories of Murder," in 2003; 2006 Cannes presentation and box office hit "The Host"; and "Okja," the creature feature which marked Netflix's film production debut in Korea and which also appeared Cannes.
Byun picked up half a dozen best supporting actor nominations in Korea and regionally in Asia for his role as Hie-bong in "The Host," converting two of those into wins, at the Asia Pacific Film Festival and Korea's Blue Dragon Awards. He was voted the most popular actor in the TV category at the 21st Baeksang Arts Awards for his role in "The Joseon Dynasty 500 Years."
While known as a character and supporting actor, Byun was widely recognizable through his huge body of TV work and an active career that ran deep into his seventies. In the 21st century, Byun was a season regular in: MBC's 2003 mini-series "Something About 1%"; 2010's "My Girlfriend Is a Gumiho"; the much remade 2014-15 series "Grandpas Over Flowers Investigation Team"; and the IHQ-NEW-backed series "Pinocchio."
In 2020, Byun was awarded the Eungwan Order of Cultural Merit, the second-highest ranking South Korean cultural decoration, in recognition of his contribution to the development of the nation's pop culture.
Post source: variety