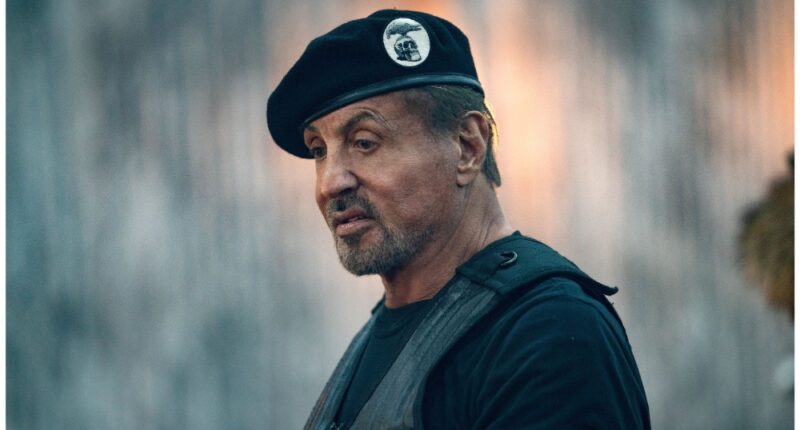 'Expendables 4' narrowly took top place at the mainland China box office on a quiet weekend preceding the National Day holiday season at the end of the month. "A Haunting in Venice" opened outside the top five.
Data from consultancy firm Artisan Gateway shows "Expendables 4" earning $10.9 million (RMB78.6 million) over its debut weekend. The latest instalment in the "Expendables" franchise lacks an above-the title Chinese star, but includes Jason Statham, who is also to be seen in China-U.S. co-production "Meg 2: The Trench."
The new release title was fractionally ahead of Chinese crime thriller "Dust to Dust," which picked up $10.6 million (RMB76.2 million) in its second week of release. "Dust" breathed in a 52% week-on-week decline, but advanced its total to $44.2 million after ten days on release.
"Oppenheimer" played on in third place with $4.3 million in its third week in China. After 17 days on release, it has accumulated $54.3 million in the Middle Kingdom.
"No More Bets," the biggest film of the summer season, faded to $4.0 million and fourth place. It has a cumulative total of $527 million since releasing on Aug. 8.
New release, "Tainted Love," earned $3.2 million in fifth place over three days. Starring Zhou Dongyu, the film is a thriller about online scammers who target women in particular. Online scamming is also the subject matter of "No More Bets."
Artisan Gateway does not report a figure for Disney's Kenneth Branagh-directed Agatha Christie adaptation, "A Haunting in Venice." Local Chinese data providers report that it earned $2.6 million over its opening three days.
The nationwide box office aggregate for the latest Friday-Sunday weekend was $42.1 million, blow average in this recovery year. But a mid-September lull fits a pattern seen in normal, pre-COVID years and reflects dearth of big releases ahead of the National Day holiday season. A string of larger Chinese titles and local franchise films are targeting release on Sept. 28, ahead of the holidays which officially kick off on Oct. 1.
Post source: variety