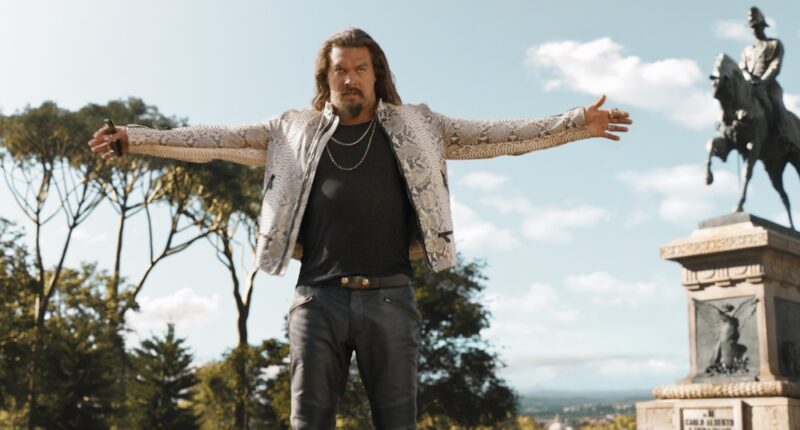 "Fast & Furious 10" (aka "Fast X") dominated the mainland China box office with a strong opening weekend and a revved up opening five days.
Data from consultancy firm Artisan Gateway shows Fast X scored $51.1 million between Friday and Sunday, to comfortably top the Chinese box office, with a 58% market share.
Unusually, the film opened on a Wednesday. Over five days, it accumulated $77.4 million.
Imax reported that the film pulled in $8.4 million from China, accounting for 11 of the China market opening, from fewer than 1% of the screens in the market. The figures reflect the five-day score, not the conventional weekend.
The drive-away win was the biggest opening for a non-Chinese film this year, the biggest non-holiday opening in China by a film of any nationality, this year and was within a whisker of the opening weekend score by "Avatar 2" in December.
Those numbers will offer encouragement to Hollywood studios, which have seen mostly unspectacular results for their titles in China over the past two years. The rest of the year holds the prospect of a further few months of outings that are largely coordinated with international release schedules.
But the Fast franchise has performed far more strongly in China in the past. In 2015 "Fast 7" earned RMB346 million ($49.4 million at today's currency conversion rates) on its opening day. In 2018, "Fast 8" sped off with RMB417 million ($59.6 million) on its opening day.
Chinese ticketing agency, Maoyan has revised upwards its forecast of the "Fast X" lifetime total in the Middle Kingdom. After its Wednesday opening, Maoyan predicted RMB728 million ($104 million). It now says the film could achieve RMB840 million ($120 million) in China.
As the number of Hollywood titles imported into China increases, so too does the risk of cannibalization. Over the latest weekend, the biggest faller among the top five titles was "Guardians of the Galaxy: Vol 3." It fell from a $19.1 million second weekend to a $9.1 million third weekend. And third place.
Chinese title, "Godspeed" held on to second place. It earned $10.3 million for a $134 million four weekend total.
Dadi Media's "Too Beautiful to Lie" opened on Saturday. In just two days, it earned $6.2 million, good enough for fourth place.
Chinese aviation action title "Born to Fly" lost further altitude. It dropped two flight levels from third to fifth place with a weekend score of $4.0 million. Since releasing of April 28, its bombing run has hit $112 million.
Artisan Gateway reports that the weekend as a whole weighed in at $88 million. That elevates the year-to-date nationwide cumulative past the $3 billion mark, to $3.08 billion. That is now 43% ahead of a painful 2022 and 18% in arrears compared with 2019.


Post source: variety