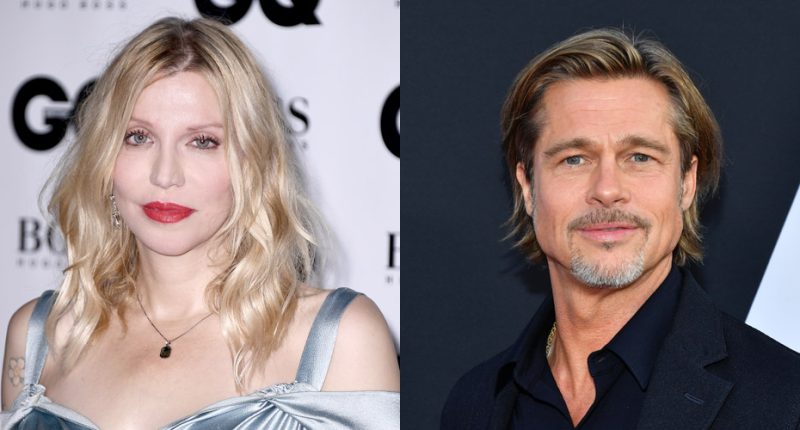 Courtney Love is claiming that she had a role in the movie Fight Club, but that it was taken away because Brad Pitt didn't want her in the movie.
The 58-year-old singer and Hole frontwoman was in a relationship with the film's star Edward Norton at the time and was going to play the role of Marla Singer.
After Courtney was let go from the film, the role went to Helena Bonham Carter.
Click inside to find out why Courtney Love was allegedly fired…
Courtney claims that Brad got her fired from the movie because she wouldn't let him play her late husband Kurt Cobain in a biopic.
"I wouldn't let Brad play Kurt," Courtney said on Marc Maron's WTF podcast. "I went nuclear. I don't do Faust. Who the f— do you think are?"
Courtney said that Brad and director Gus Van Sant pitched the movie to her. She says she told Brad, "I don't know if I trust you and I don't know that your movies are for profit. They're really good social justice movies, but… if you don't get me, you kind of don't get Kurt, and I don't feel like you do, Brad."
Courtney said that Edward delivered the news to her about the firing.
"He starts sobbing," she said. "And he was like, 'I don't have the power!'"
Earlier this year, Courtney expressed regret after she spoke out on a controversial topic.




Post source: Justjared