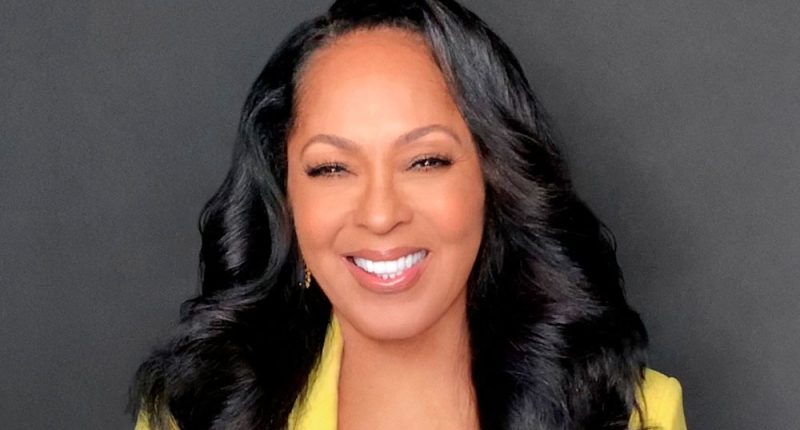 Seven years ago, pioneering film and TV producer Debra Martin Chase was thinking about leaving Hollywood.
The first Black woman to ink an overall deal at any studio, she'd produced such genre-defining hits as "The Princess Diaries," "The Sisterhood of the Traveling Pants" and "Rodgers and Hammerstein's Cinderella." While getting projects about women and people of color off the ground was never easy, suddenly prospects were stagnant.
"It was at a point where Hollywood just wasn't interested," she tells Variety, reflecting on the career crossroads from the living room of her apartment in New York, where she lives while her popular CBS series "The Equalizer" is in production. "You'd talk to people — particularly white men — and their eyes would just glaze over."
As Martin Chase approached 30 years in the business, her passion was slipping away. She thought, "Maybe this is the universe's way of telling me: 'You've had a good career. It's time to do something else.'" So she turned to her friend Vernon Jordan, the late civil rights attorney, for wisdom.
"He let me pour my heart out, then looked at me and, in Vernon's way, said, 'You are too old to change careers. You have invested too much. You have great experience. You have a great reputation. You have relationships. You need to figure out how to make this work,'" she recalls with a knowing chuckle. "It was that slap in the face of reality that you need, and it really was a turning point."
Martin Chase spent the next year reflecting on the way she was doing business and working to find inspiration again. "I needed to reboot myself and my career," she says.
To move forward, she looked to the past, working tirelessly to get the green light for "Harriet," starring Cynthia Erivo as abolitionist Harriet Tubman. A couple days before the Focus Features film's Washington, D.C. premiere in 2019, Martin Chase and Jordan met again at a dinner party thrown in her honor.
"He looked at me and said, 'I told you that because I knew you would end up here,'" she remembers, growing wistful.
She hasn't looked back since. The past few years have been some of the most fruitful of Martin Chase's career. Besides executive producing "The Equalizer" starring Queen Latifah, which has been renewed through Season 4, she produced the Netflix biopic "True Spirit" about Jessica Watson, who sailed around the world unassisted at 16 years old. Since its Feb. 3 debut, the film has reached the top 10 list in 89 countries. And in 2022, Martin Chase won a Tony Award for "A Strange Loop," one of two Broadway shows she's produced (the revival of "Topdog/Underdog" being the other) in the past year.
Where does she keep the Tony? During our conversation, the trophy is just off camera, perched on her dining room table. "I wanted it casual, but also there's limited options," she says with a laugh.
For her next act, Martin Chase teamed with Lena Waithe's Hillman Grad production company for the documentary "Being Mary Tyler Moore," which premieres at SXSW on Monday and debuts on HBO and HBO Max in May. Directed by Emmy winner James Adolphus, the film examines Moore's legacy as a trailblazer whose television fame intersected with the feminist movement. As Martin Chase notes, Moore's on-screen counterpart Mary Richards "represented a real woman grappling with these issues, not someone on either extreme."
"The Mary Tyler Moore Show" had a profound effect on a teenage Martin Chase, who would watch the sitcom with her mother.
"She was a huge inspiration," she says of Moore. "It was partly the character, but it was also just her. She was attractive and smart, yet vulnerable and strong, and she was making her way in the world. She made it seem doable."
Like Moore, Martin Chase has a generation of women looking to follow in her footsteps. Her advice: "If you're going to work hard in life, you should do something you love. Because if you love it, you'll be good at it. You've got to believe in yourself and bet on yourself."
How did you come to produce "Being Mary Tyler Moore"?
I have loved Lena Waithe for a while — before she was famous — I just love her as a person; love her as an artist, so we've been friends. When Lena won the Emmy [in 2018 for "Master of None"] and was on the cover of Vanity Fair, in her interview, she said that Mary Tyler Moore had been a big inspiration for her and someday she would like to do a documentary about her. Dr. Robert Levine, Mary's widower, read the article and reached out to Lena and said, "If you're serious, I think Mary would love it." Then Lena reached out to me because we're both classic TV fanatics, so we've joined forces. [Dr. Levine] has been a lovely guardian angel for the project.
At the outset, I said, "Well, of course, we're gonna get a woman to direct this," but Lena had just finished something with James and said, "No, no, I'm telling you, this is the right guy for it." It's a woman's story, but it's a human story. There was so much complexity to her life. She was the image of perfection, but underneath, she was dealing with a lot. If someone is perfect, you're going to write that off, but when you understand that people you look up to have failures in addition to enormous successes — that life hasn't been easy for them either — I find that really inspirational.
In that spirit, what's an important lesson you've learned in your career?
When I left the law to go to Hollywood, everybody was walking up to me, whispering, "You'll be back." I was like, "I don't think so." People couldn't fathom it. It's like I was jumping off a cliff to leave. I had a good career as a lawyer and it seemed crazy to a lot of people. I was a really good lawyer, but I didn't love it.
When was the moment you realized you loved entertainment?
My dad was the biggest film and television buff ever, so I grew up in a household where we watched TV. When I was a kid, because there were like four channels, I memorized the TV schedule. I could tell you what was on what night, what time. I was the kid in the movie theater every weekend, that would watch the double feature.
But, even through I grew up [from ages] 6 to 15 in Pasadena, Calif., we didn't know anybody in the movie business. We certainly didn't know anybody Black, so it was still like a dream. That's why I went to law school because I was like, "How am I going to do that?"
When did you first know you could be a successful producer?
The first thing that I ever really hands-on produced, from getting the article to making the movie, was a documentary on Hank Aaron. I was running Denzel Washington's company [Mundy Lane Entertainment] and it was this labor of love that ended up being nominated for an Oscar and an Emmy and that was a big, huge deal. I was like, "Okay, I think this is gonna work."
Then, you became the first Black woman to sign an overall deal with any studio. (She spent 15 years at Disney before moving to Universal Television in 2016.) How did that feel?
When Channing Dungey became president of ABC and the first Black person to lead a major network, I was at the network at the time. That night, I reached out to Channing. She said, "I didn't even realize I was the first until people started telling me I was the first." You're not focused on you; you're focused on the work.
Throughout your career, you've been a "princess-maker." From "Cinderella" to "The Princess Diaries" to helping Cynthia Erivo get Oscar and Golden Globe noms for "Harriet," part of your legacy has been creating moments for women to shine in these iconic roles. When you calculate your career, what stands out about what you've been able to accomplish?
I'm really proud that I have been able to help a lot of people move forward, that I've been able to stick my foot in the door, as I say, and grab people and pull them through behind me. Because first of all, people helped me, and I think it's really important to pay it forward. That's how change happens.
We need critical mass, and I think that's part of what has changed in Hollywood. We still have a long way to go — we still have a pipeline issue, we still need more decision-makers in key roles at the studios and the networks — but we've got a lot of people with a lot of talent that are doing well, and that has encouraged the industry to look and say, "Oh shoot, we were leaving money on the table before."
What have you learned about young women as an audience that has made you so successful in creating content for them?
I make stories that speak to girls and young women, and the young woman in every woman. I don't talk down to kids or young people because the issues that girls and young women face today are so sophisticated, so you need to speak to them almost like adults, but with bullet points that they can relate to.
"Princess Diaries" and "Legally Blonde" were the first two studio movies made for young women. The general wisdom at that point was that you could make a movie for boys and then the girls will come, but not vice versa. I think a lot of people who came behind were just like, "Oh, it should just be about the girl gets the boy, and she wants to be kissed or whatever." It's not that simple.
Thematically, it's about empowerment — telling people that they can be whatever they want to be, and girls are not told that enough. And girls of color certainly are not told that enough.
When you look at your Tony Award, what does that trophy mean to you?
It's very exciting at this point in my career to have a new world [to explore]. I've been circling Broadway for a long time. I've been on the board of the Second Stage Theatre in New York, just learning, and nowadays the cross-pollination of writers and actors is huge, so all our worlds are connected.
But I've been incredibly fortunate because Marc Platt – who I've known since he was the president of TriStar and I ran Denzel Washington's company [Mundy Lane Entertainment], so we've been friends forever – and his partner David Stone have been unbelievably generous in terms of taking me under their wing and helping me learn the ropes. So I'm grateful and excited, because at the end of the day — and what I realized a long time ago — is my job as a producer is to find great stories, and then figure out what's the right medium.
I was doing television before it was fashionable for a film producer to do TV. I realized that there's stuff that wasn't suitable for film, and those were stories that I wanted to tell. Thank God I diversified, because it positioned me when things changed and television became the deal. So, similarly, I now have another avenue to theater.
You have so many different projects in development, what's next?
I have like 20 different film and television projects in various stages, but in general, I just want to keep telling great stories. I'm trying to figure out what do I want to do next on Broadway. I've been offered a few things because there's not a lot of Black women producing on Broadway. The fabulous LaChanze was my partner on "Topdog," so we're charting new territory.
I also saw Raven-Symoné and Adrienne Bailon-Houghton talking about how they might want to do more "Cheetah Girls"…
I have been trying to reboot "The Cheetah Girls" for years; I saw [that interview]. I have not reached out to them yet, but I am going to because I love "The Cheetah Girls." And frankly, the sad thing is, that was our first movie in 2003 — there hasn't really been anything like it since.


Post source: variety