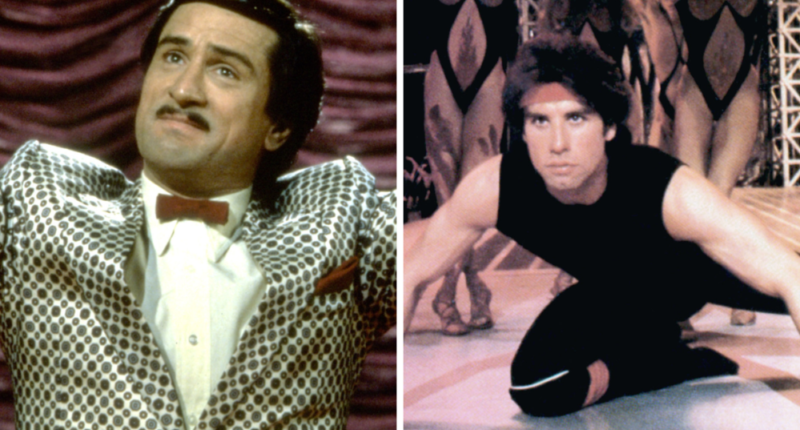 Richard Shepard's latest project, a documentary titled "Film Geek," will premiere on Sept. 22 at the American Cinematheque in Los Angeles. Ahead of the doc's debut, Shepard spoke with Variety's Executive Vice President of Global Content Steven Gaydos to detail the films that spoke to him the most during his high school years.
In 1983, I was a senior in high school in New York City, and already a certified/certifiable Film Geek. I worked part-time at the Criterion movie theatre on 44th Street and Broadway, and through a secret usher code of honor, it allowed me two tickets to any movie in the city at any time. I took full advantage — skipping classes and seeing movies 24/7. Serious films, horror films, art films or revivals, if it was screening, I was there. "'Blood Beach' at 3 p.m. at the Loews 86th Street? Great. I'm in. Just as soon as "Pauline at the Beach" at the Lincoln Plaza lets out…"
Here is a list of 10 films I watched in my senior year of high school that I think, 40 years on, still have a knockout punch.
The Decline of Western Civilization

Image Credit: Courtesy of Shout! Studios / Youtube

Director: Penelope Spheeris

A balls-to-the-wall punk rock explosion of sound and desire, this documentary opened my virgin eyes and blew out my tender eardrums. The film was a scuffed-up, Doc Marten boots-on-the-ground view of a strange, loud, musical underworld I knew I needed to explore. Spheeris went deep behind the scenes with several legendary LA punk rock bands, introducing us to their music, rage, lovers and lifestyles. It's a grubby, grungy, alternative world, full of out-of-tune chords and noisy feedback dreams.

Star 80

Image Credit: ©Warner Bros/Courtesy Everett Collection

Director: Bob Fosse

Dark as midnight, Bob Fosse's unnerving docudrama exploration of the murder of Playboy bunny Dorothy Stratten feels as startling today as it did when it came out. Eric Roberts gives an indelible performance as spurned lover and loser Paul Snider, making it clear that his hatred of Stratten's success, and her abandonment of him, is secondary to his hatred of himself. It's a brilliant choice. The film is the stylistic precursor to the slush-pile of true crime glut that clutters today's streaming channels. Fosse saw the future and it wasn't pretty.

The Hunger

Image Credit: ©MGM/Courtesy Everett Collection

Director: Tony Scott

When I first saw this film in high school, I was bitterly disappointed that there wasn't nearly as much sex/nudity as was promised in the advertising and promotion. While the years have mostly matured me, I now know that the pleasures of this sleek/stylish vampire film come in truly different ways. The film is about mood. And boy does director Tony Scott nail it — making the whole thing mysterious, fascinating, beautiful, and yes, sexy as all hell.

The King Of Comedy

Image Credit: ©20thCentFox/Courtesy Everett Collection

Director: Martin Scorsese

I skipped school to see this on opening day. I was already a Scorsese nut, and nothing was going to stop me from being at the first showing. To say it blew my cinema-addled mind would be an understatement. If the violence in "Raging Bull" was bloody and visceral, this examination of a societal outsider was subtler, but equally vicious. The film is weird, unnerving, funny and shocking. Everything about this movie is off, and in the best way. The scene of oddball Sandra Bernhard, clad only in her bra and panties, singing to a kidnapped, taped to a chair from head to toe Jerry Lewis, is about as memorable a sequence ever put on film. And it's just an opening act as to what's in store in this masterpiece of a film.

Local Hero

Image Credit: ©Warner Bros/courtesy Everett Collection / Everett Collection

Director: Bill Forsyth

Back when movies weren't only based on comic books, and record stores were bountiful, I remember floating on air after this seeing this unusual and beautiful film — heading straight to Tower Records by Lincoln Center to buy the gorgeous Mark Knopfler soundtrack on cassette. I needed to live in that music and world. Writer-director Forsyth created a fully original fish-out-of-water story, one that surprises at every turn. It's full of whimsy, and deepness, and a beautiful Scottish melancholy. And if you're not lifted to the sky by the last few moments of the movie then, well, stop going to the movies.

Tender Mercies

Image Credit: ©Universal/Courtesy Everett Collection

Director: Bruce Beresford

In ninth grade, my dad took me to see a revival of "The Godfather" at the Regency Theatre.  Like everyone, I became obsessed with the film and cast. (Years later I directed an HBO documentary, "I Knew It Was You: Rediscovering John Cazale" about the late, great actor who played Fredo). I loved Robert Duvall who played the Corleone family consigliere Tom Hagen, and I saw everything he was in, including "The Great Santini", and of course, "Apocalypse Now." But it was "Tender Mercies" written by Horton Foote that caught my heart. It's a small, deeply felt story of redemption, and Duvall underplays everything to such a perfect degree that true humanity pours forth from him. There's a reason he's considered one of the great film actors of all time.

The Verdict

Image Credit: ©20thCentFox/Courtesy Everett Collection

Director: Sidney Lumet

When I worked at the Criterion movie theatre, this film played for months on end. I probably watched Paul Newman's fiery summation 50 times. You know what? I could watch it 50 more times. The film is just a masterpiece of taut storytelling. David Mamet's script is smart and dark, and Lumet's direction, like almost everything he did, was understated and deeply effective. But it's Newman who makes the picture. He isn't afraid to show true vulnerability and weakness, and that gives him enormous strength. It also makes the film relevant today. In a world where liars and thieves often win, what if one man does the right thing?

Double Feature: Valley Girl and Fast Times At Ridgemont High

Image Credit: Courtesy Everett Collection

"Valley Girl" Director: Martha Coolidge
"Fast Times At Ridgemont High" Director: Amy Heckerling

One of the best comedies of the 1980s, the romantic, funny, sweet and painfully honest "Valley Girl" is a perfect film to play on a double bill with the romantic, funny, sweet and painfully honest "Fast Times At Ridgemont High."  Both feature incredible star-making performances: Sean Penn and Jennifer Jason Leigh in "Fast Times", and Nicholas Cage in "Valley Girl". Cage is out of the box fantastic as the Hollywood punk who just wants a little Valley Girl love. It's a vital, edgy, holy cow, who-the-hell-is-that-guy, cinematic introduction. Penn is famously comic gold in "Fast Times", but it's Jennifer Jason Leigh who truly shines, showing unbelievable vulnerability and depth. It's one of the most real teenage portrayals ever committed to film. And characters like hers are the reason both films have lasting power— it's the smart and sensitive way directors Coolidge and Heckerling approach their stories. Yes, the films are funny and off-kilter, just like we want from a high school set film, but the desires of the young people in them are painfully honest. They get hurt, get their hearts broken. There's a real, beautiful (and sometimes ugly) truth in both films that is hidden beneath the bitchin' 80's soundtracks and tubular LA haircuts.

Staying Alive

Image Credit: ©Paramount/Courtesy Everett Collection

Director: Sylvester Stallone

I've included this crap-tastic Travolta/Stallone musical travesty for several reasons. First, I saw them filming on The Upper West Side on the way home from school one day and I remember Stallone and Travolta both wearing enormous Nanook of the North matching fur coats. That alone is a reason to see it. Secondly, few films capture early 1980s glossy cinematic emptiness like this inept, inert money grab sequel to one of the very best films of the '70s, "Saturday Night Fever." From the shockingly bad dance number to melodramatic flourishes that makes you question whether anyone said no to Stallone at all during the entire production, this film leaps its way into terrible cinema legend. It must be seen to be believed. Or trust me, and just watch "Saturday Night Fever" again.
Post source: variety