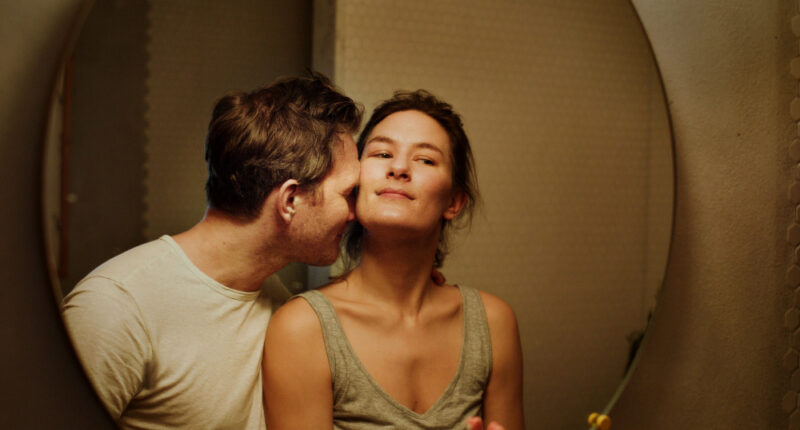 Norway's Lilja Ingolfsdottir won the top prize this week at the Finnish Film Affair for her feature directorial debut "Lovable," a relationship drama about a woman forced to find herself as her marriage falls apart. Pic is produced by "The Worst Person in the World's" Thomas Robsahm and Nordisk Film Production, with Scandinavian powerhouse TrustNordisk repping world sales.
Written by Ingolfsdottir and headlined by Scandinavian stars Helga Guren ("22. juli") and Oddgeir Thune ("Blind Spot"), "Lovable" follows 40-year-old Maria, a mom juggling four children and a demanding career while her second husband, Sigmund, travels all the time. Their marriage begins to unravel under the strain of competing needs. Despite Maria's desperate efforts to salvage their relationship, Sigmund eventually tells her he wants to divorce and forces her to face her worst fears.
Speaking to Variety the morning after her Helsinki triumph, Ingolfsdottir says the film is based on first-hand experience, but is less a break-up drama than an exploration of how an individual or a couple arrives at a seeming point of no return.
"On one hand, the framework of the story is quite ordinary, it is a relationship story. A divorce drama between a man and a woman," she says. "But the originality lies in how the film explores the psychological matter and develops into a self-exploration journey for the main character. I'm not so interested in what happens, but why it happens and how it happens."
To accomplish that, "Lovable" evolves into an intimate character study of its protagonist, as "the consciousness and shift of perspective changes" in the telling of her story. The director says she wanted to go against the grain of conventional, contemporary relationship dramas. "The film wants to challenge the pop-cultural beliefs we have of love between two people in modern society," she says. "If you only meet 'the one,' then you're free of your problems. Who will be the right one?  These kinds of Disney stories."
Ingolfsdottir, who is currently taking a break from teaching directing and filmmaking at the Norwegian Film School as "Lovable" enters post-production, has directed several well-received shorts in more than a decade of filmmaking, including "What We Fear" (2022), also produced by Robsahm, which includes scenes that would later make it into her feature.
"Lovable," she says, has been a journey some 15 years in the making, a period that has been marked by its own process of self-discovery. "Through those years…I went through divorces. I have four kids. My father died," she says. "I think all of that life experience is also part of this project. I'm quite grateful for that."
Perhaps as a result of her own personal growth and self-reckonings, Ingolfsdottir wanted Maria to be a complex, multi-layered, flawed, modern woman, stressing that she's "tired of watching these female victim roles."
"Even if you're going to make a portrait of a strong woman, she has to be like a man, or she has to have male [qualities]. Or she's a victim to something external. Something happening to her by fate, or chance. But I wanted to see what it really means to be a strong, modern woman," she says. "Is it like addressing or creating a dialogue with your shadows and finding your vulnerabilities and being brave enough to have a dialogue with that?"
Over the course of the movie, Ingolfsdottir adds, she gives Maria the "tools" to face the worst version of herself. "She realizes the way she has been manipulating, the way she has been scared of receiving love, the way she has built barriers against love, and how she cannot really be intimate with herself."
That difficult self-reckoning digs up past traumas while ultimately allowing Maria to find a path to her own redemption, says Ingolfsdottir, referencing a quote she recently came across. "'If you don't address your childhood traumas, your relationships will.' And I was thinking, 'Yeah, that could be the tagline for this film,'" she says. "This is essentially what it's about, what she discovers through the potential in a crisis."
Post source: variety