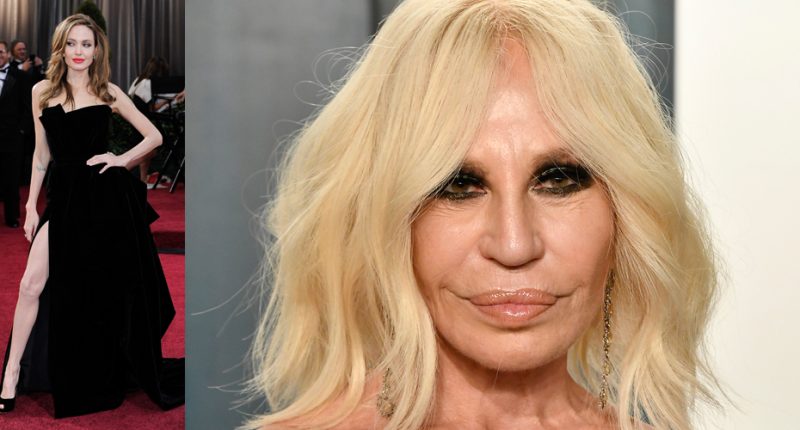 Donatella Versace revisited an iconic look in Oscars history – Angelina Jolie's leg-baring black gown, which she wore to the 2012 ceremony.
The 47-year-old Eternals icon wore Versace when she walked the red carpet that year with then-husband Brad Pitt. Her dress, which featured a high slit that exposed most of her leg, went viral and emerged as the biggest winner of the night.
More than a decade later, the iconic designer spilled some tea about the look and its legacy.
Read more about Angelina Jolie's iconic look…
During an interview with The Wall Street Journal, Donatella listed Angelina's wardrobe that evening as a defining look for her.
"The leg went viral, the image went everywhere," she recalled.
She continued, noting that, "Sometimes you don't know which dress is the best, but when you see someone wearing the dress it can become fantastic.'
A few years ago Angelina also revisited her timeless fashion moment and revealed how the look came together. Did you know that she almost didn't even wear this dress!?
Speaking of Angelina, revisit these pics of her from earlier in the year that truly depict what being famous is like.




Post source: Justjared