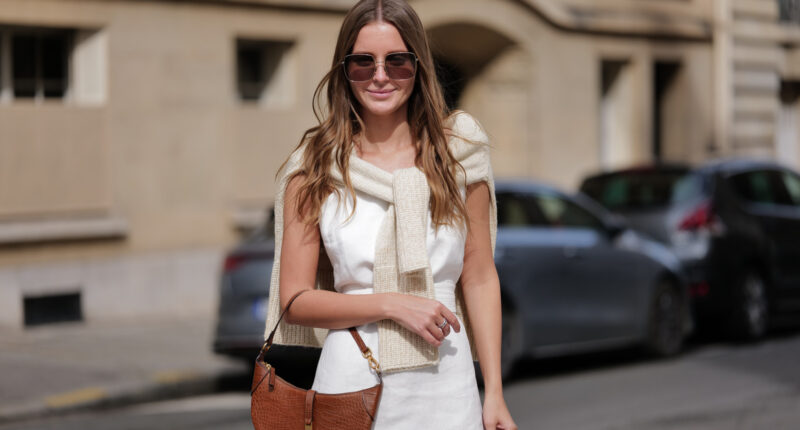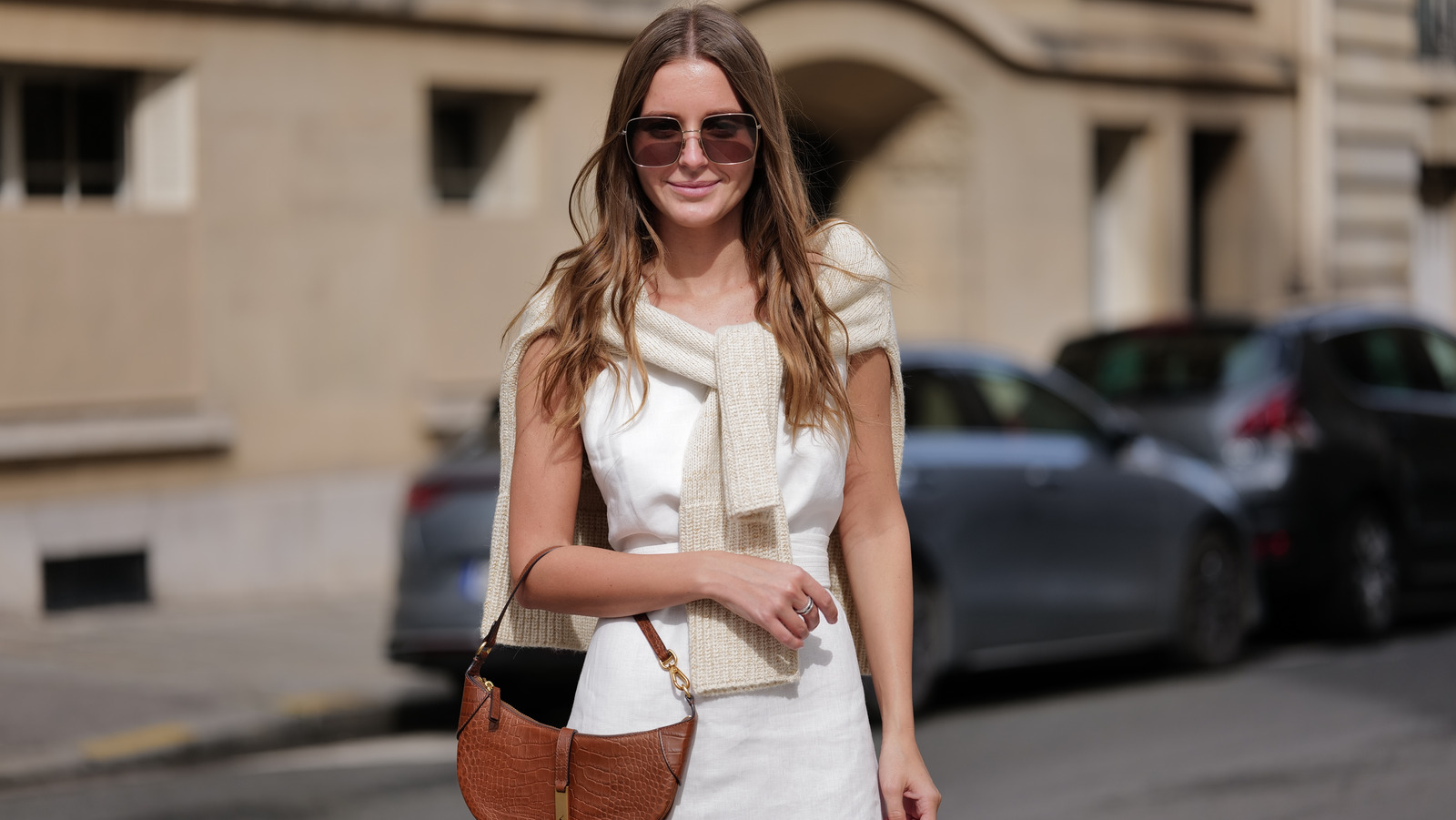 The tomato girl color palette consists of white, light yellow, tomato red, muted leafy green, and brown or gold for accessories. It's actually very easy to create a summer capsule wardrobe based on the tomato girl aesthetic due to the basic color palette and the main clothing items worn.
For example, a linen dress paired with sandals and cinched with a brown belt is an instant tomato girl outfit (bonus points if your red tote bag is made from wicker). If you don't suit bright white, a pale yellow shirt thrown over a white tank top and linen shorts is another classic, particularly if you have a green bag to finish the look. Accessorize only with a simple gold necklace (preferably passed down from a relative) or some gold stud earrings. A tomato girl is relaxed yet refined — she never looks over the top but her outfits are always carefully chosen, which is why dresses are a popular choice of outfit. Using the tomato girl summer staple pieces as your guide, you can look on point all summer long. 
Your hair should also look casual, so no elaborate updos or intricate plaits — hair left natural, thrown up in a loose bun, or braided messily are key styles.
Post source: The List