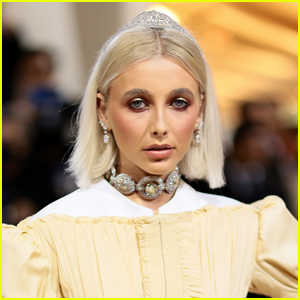 Emma Chamberlain is looking back at her split-second reaction on the 2022 Met Gala red carpet after interviewing Jack Harlow, which immediately went viral.
If you missed it, after Emma told him she'd see him inside, Jack said "Can't wait. Love ya. Bye," to which she said "love ya" back, then made an instantly iconic face.
The 21-year-old Internet personality spoke out in an interview on The Tonight Show Starring Jimmy Fallon about the experience, as well as what happened right after it went viral.
Find out what he said…


Post source: Justjared