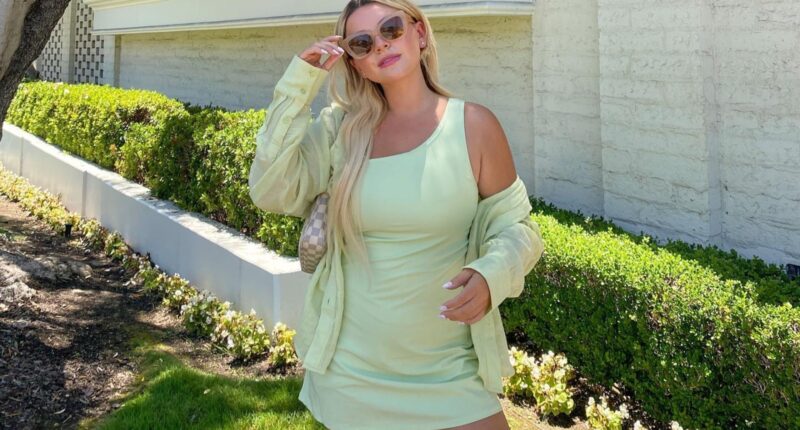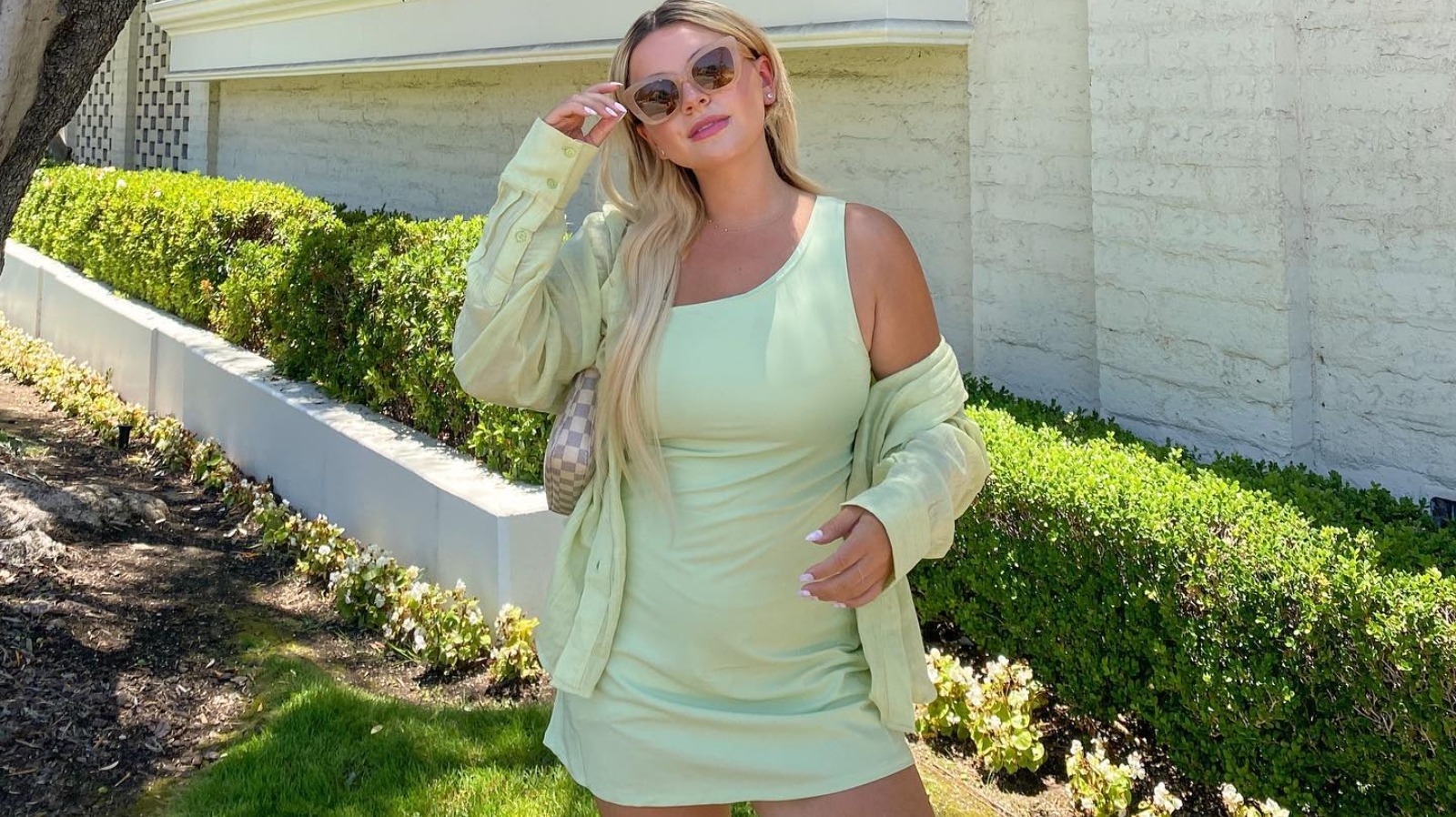 Functional, cute, and versatile, exercise dresses are having their moment in the spotlight. The flattering design looks good on basically everybody, and the built-in shorts, some of which feature a compressive fit, mean they should be the next addition to your perfect athleisure wardrobe. Plus, as stylist Samantha Brown told Today, exercise dresses are "really easy and convenient and there's not a lot of thought you have to put into the look. It's not a matter of matching up a skirt and a bottom." 
The practical purpose of exercise dresses makes them a wardrobe essential if you're always on the move. Running errands and hate carrying a separate purse from your shopping bag? The shorts will fit your keys, phone, and wallet. Meeting friends after a barre class? An exercise dress will make it look like you still put the effort in even after you've been sweating.
From thin straps to one-shoulder designs, and neon colors to classic black, there's an exercise dress to suit everybody. We've found heaps of inspo on how to style the new must-have item for brunch dates, beach days, and everything in-between.
For sightseeing
Got plans to go exploring on vacation? Pair a headband, some comfy sandals, and a printed exercise dress together for the perfect sightseeing outfit. Most exercise dresses have some sort of moisture-wicking construction, so even if you start to sweat it won't be obvious. We recommend looking for a dress with a print like the one above, as it brings a little something extra to an understated look. Sandals will make your outfit look dressier, or you can opt for the ever-classic white sneaker.
For days out
A white exercise dress is the perfect outfit base for a cute day out or a trip to the farmers market. Add white ankle socks, your comfiest sneakers, and a slogan cap for the ultimate casual yet put-together look. For contrast, choose a cap in a different color — gray or black are classic choices, but you could also choose one in a brighter hue if you prefer less neutral shades. Low-top sneakers are best for this look so your ankle socks are more visible.
For casual settings
If you think you can't style a dark T-shirt with a white skirt, think again. Pairing dark and light colors creates a striking contrast — just ensure at least one other element of your outfit has a similar color for cohesion. A sporty t-shirt thrown over your exercise dress is a great way to create a cool look, especially if the shirt has an oversized silhouette. You could also use this outfit for actual tennis if the weather is a little chillier. Finish with sleek striped sneakers for an athletic look.
For brunch
If you're looking to dress up comfy clothes like an exercise dress, there's no better place to debut your new cute and comfy look than brunch. A look like this works particularly well with pleated exercise dresses, as they generally look less casual. For shoes, a pair of flats or sandals will elevate your look — your shoes are the key to making this outfit less overtly sporty, so avoid sneakers for now. Finally, throw a structured bag over your shoulder or grab a crossbody.
For hiking
Who says going on a hike isn't the best time to showcase your latest looks? Throw a colorful sweatshirt on top of your exercise dress for a look that's both chilly-weather and hot-weather hiking approved. We also love the addition of patterned sneakers to this look, as they add a textural layer. For an extra cute look, you could swap out the sneakers for white ones and match your sweatshirt to your socks. All you need is a giant water bottle to complete the look.
For colder weather
You may think exercise dresses can't be worn in any weather other than warm, but layering is the key to making them work all year round. Add a vest or cropped sweater on top of your dress, and then a jacket if it's particularly cool. Tights will also help to make your exercise dress look just like a regular little black dress. As for footwear, chunky loafers or Mary Janes are perfect for achieving a trendy dark academia aesthetic.
For beach vacations
Nothing says beach vacation like a cute sundress, and the exercise dress is the new version of that. An exercise dress in a bright color like pink is peak summer vibes and is also on point for the Barbiecore trend. If you plan to spend most of your day soaking up sun rays, opt for sliders or slip-on sandals. Bonus points if you plan to swim because the fabric of most exercise dresses will absorb any excess water after you've dried off. Add a tote bag (to fill with snacks, water, and sunscreen) and accessorize with sunglasses.
For busy days
Serve country club chic by throwing a nautical striped sweater over your shoulders. White/cream and black stripes are the most common color combination, and will also prevent your outfit from looking too basic. Any shoes will work with this look, though white sneakers are a classic choice and will bring out the lighter base of your sweater. Accessorize with dainty jewelry like a thin necklace or pearl earrings. This look is ideal if you're going for dinner straight from a day at the beach.
For last minute plans
On those days when your friend messages and asks if you wanna grab some food but you're nowhere near ready, accessories are the key. As this dress already has an edge due to the one-shoulder design, it doesn't need much extra styling. However, throwing on a hat like the green bucket hat above will make it look like you've put thought into your look instead of it being a last-minute decision. If you want beachy vibes, a straw hat is a good swap to make.
Post source: The List