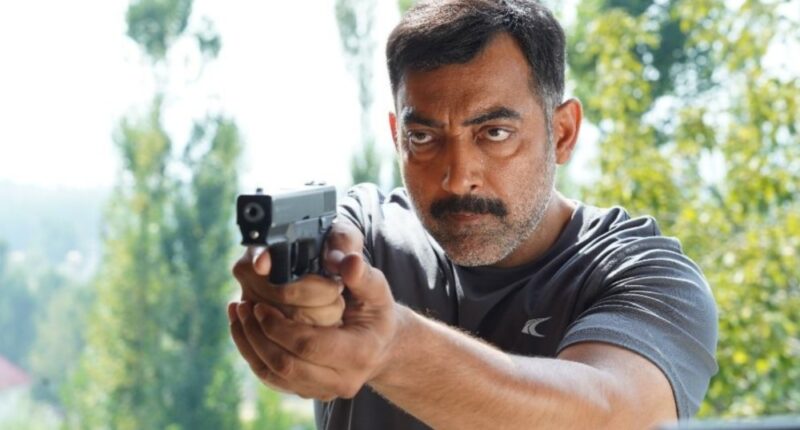 "Tanaav," the Indian adaptation of the global hit thriller series "Fauda," will return for a second season. India's Applause Entertainment, the content studio of India's Aditya Birla Group, has secured format rights to Season 2 from Israel's Yes Studios.
Produced by Applause Entertainment, "Tanaav" successfully premiered on SonyLIV in November 2022. Set against the idyllic backdrop of Kashmir, "Tanaav" tells the story of a special ask group and weaves tightly-knit action with the emotional stories of compelling characters caught up in the fight against terrorism in the region.
Season 1 of "Tanaav" featured a stellar cast, including Manav Vij, Sumit Kaul, Rajat Kapoor and Shashank Arora, and was directed by Sudhir Mishra ("Serious Men") and co-directed by Sachin Mamta Krishn ("Hostages").
Sharon Levi, managing director of Yes Studios, pointed out that "Tanaav" was the first local adaptation of "Fauda," the "first big global hit" of Yes Studios.
Speaking of Applause Entertainment, Levi said: "It was very important for us to work with the right partner, one that could deftly cover differing perspectives in a highly complex situation and create interesting and relevant characters anchored in its own unique local setting and circumstances."
Sameer Nair, managing director of Applause Entertainment, said "Tanaav" Season 1 was a resounding success. "The teams at Applause and Sony LIV are pumped as we set out to craft an even more gripping tale for our audience with a Season 2." Nair described the show as a tale of "courage, conflict, and camaraderie."
Created by Avi Issacharoff and Lior Raz, "Fauda" follows work of a team of elite Israeli undercover agents. It has collected numerous awards, including best series at the Israeli Academy TV Awards, and has been critically acclaimed in press across the world. "Fauda" is produced by L. Benasuly Productions and Yes TV, with Yes Studios distributing the series and format. "Fauda" has just been renewed by Yes Studios for a fifth season, according to multiple local reports confirmed by Variety.
Post source: variety