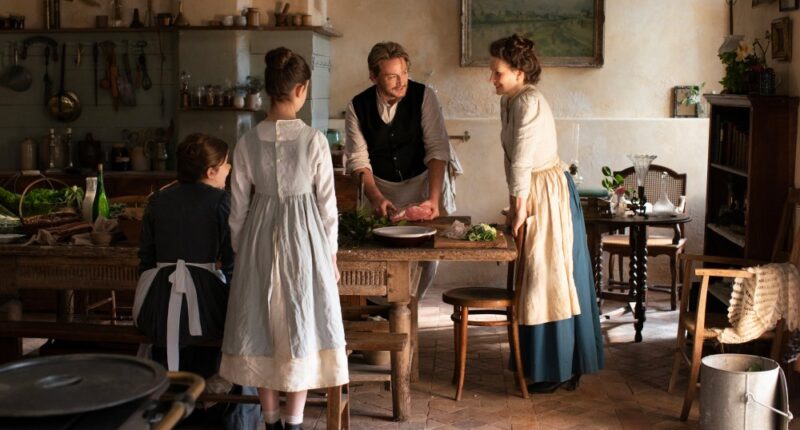 In a surprising twist of events, France's Oscar committee has chosen the culinary romance "The Taste of Things" over "Anatomy of a Fall," Justine Triet's Palme d'Or winning film, to represent the country in the international feature film race.
"The Taste of Things" (previously titled "The Pot-au-Feu") won best director at Cannes for French-Vietnamese filmmaker Trần Anh Hùng. starring Juliette Binoche and Benoit Magimel, the period movie was bought by IFC Films and Sapan Studios.
Set in France in 1885, "The Pot-au-Feu" follows the life of Dodin Bouffant (Magimel) as a preeminent chef who has been living with his personal cook and lover Eugénie (Binoche) for over two decades. Growing fonder of one another, their bond turns into a romance and gives rise to delicious dishes that impress even the world's most illustrious chefs. When Eugénie appears reluctant to marry Dodin, he decides to do something he has never done before: cook for her.
The film is loosely based on Marcel Rouffe's 1924 novel "The Passionate Epicure" about a fictional bon vivant character, Dodin Bouffant, who is inspired by the famous French gastronome Jean Anthelme Brillat-Savarin. But unlike the book, which tells the story after Eugenie's death, the film imagines the relationship between the protagonists during their lifetime, their conjugality, subtly expressed in this understated work.
"Anatomy of a Fall," meanwhile, was acquired by Neon at Cannes and has been thriving at the French box office with approximately 8 million grossed from nearly 1 million admissions. Neon is expected to campaign for it in multiple categories, including best picture, actress, director and screenplay. The film examines the collapse of a marriage and a mother-and-son relationship. Sandra Huller ("Toni Erdmann") stars as a successful German novelist on trial for the murder of her husband (Samuel Theis), who died in mysterious circumstances in a remote corner of the snowy French Alps. Their visually impaired 11-year-old son (Milo Machado Graner) is called on the witness stand, prompting a dissection of Sandra's conduct as a wife and a mother.
Other films that were pre-selected by the French committee included Clement Cogitore's "Sons of Ramses;" Thomas Cailley's supernatural coming-of-age drama "The Animal Kingdom"; and Denis Imbert's "On The Wandering Paths." "The Animal Kingdom" was bought by Magnolia's Magnet.
This year's selection committee included producers Charles Gillibert ("Annette"), former Lionsgate boss Patrick Wachsberger and Oscar-winning composer Alexandre Desplat, as well as directors Olivier Assayas ("Carlos") and Mounia Meddour ("Papicha"), and sales agents Sabine Chemaly and Tanja Meissner.
France hasn't won an Oscar for best international film since Régis Wargnier's "Indochine" in 1993 (it was then called best foreign-language film). Last year's French entry, Alice Diop's "Saint Omer," which had won the Silver Lion and Lion of the Future at Venice, failed to get nominated after making it on the long list. The last nomination for France in the international feature film category dates back to Ladj Ly's police brutality thriller "Les Misérables" in 2019.
More to come.
Post source: variety