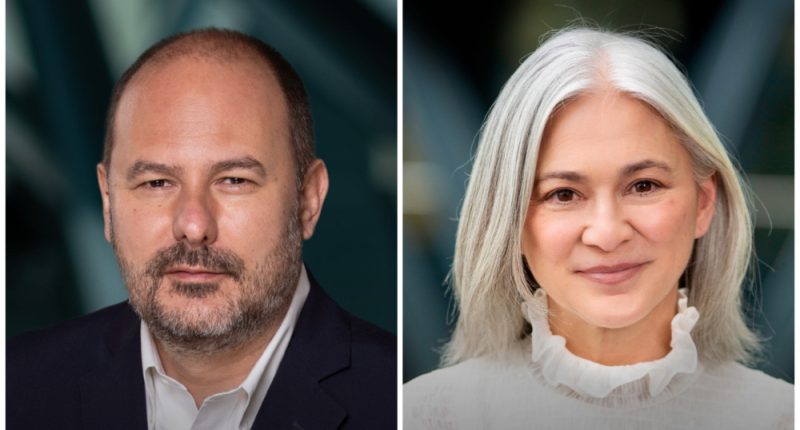 Fremantle's Documentaries division has launched Undeniable, a label dedicated to producing premium feature documentaries and series, in partnership with high-profile talent and international commissioners, Mandy Chang, Fremantle's global head of documentaries, revealed Tuesday at CPH:DOX in Copenhagen.
The label is already developing several international projects and partnerships with high-profile filmmakers, including Amy Berg ("Deliver Us From Evil," "Phoenix Rising"), Chris Smith ("Tiger King," "Bad Vegan"), and Penny Lane and Gabriel Sedgwick ("Hail Satan?," "Listening to Kenny G").
Chang said: "The launch of Undeniable further underlines our commitment and ambition to build Fremantle's documentary output on the premium side. Working with the very best filmmakers and emerging talent, the label will provide editorial and production expertise and support in multiple genres. Importantly, it will provide a platform and freedom for creative talent to unlock and explore important issues and stories to be told."
Undeniable's ambition is to make "provocative, entertaining, diverse, and influential films and series that push the boundaries of storytelling and challenge assumptions about the world around us," the company said in a statement.
The films will range from "investigative, geopolitical, and single narrative stories to cultural landmark films, contemporary history, true-crime and genre busting biopics on a global scale."
In its first year, Fremantle Documentaries produced feature "Mrs. America" (Fremantle, Anonymous Content, Spinning Nancy), and supported features like "Kim's Video" (Fremantle, Carnivalesque Films), which premiered at this year's Sundance Film Festival in January, and fashion series "Kingdom of Dreams" from Misfits Entertainment, the team behind "McQueen," which had its U.S. premiere at DOC NYC last year.
Andrea Scrosati, group COO, and continental CEO, Fremantle, said: "In their first year, the exceptionally talented Fremantle Documentaries team has quickly established a diverse slate of projects. We are proud that Fremantle delivered 52 documentaries from our production companies around the world in 2022. The launch of Undeniable will form part of Fremantle's growth strategy to boost our capabilities in documentaries as we have successfully achieved in film and drama over recent years."
Fremantle has recently taken majority stakes in 72 Films ("All or Nothing: Arsenal," "9/11: One Day in America"), Wildstar Films ("America the Beautiful," "Epic Adventures With Bertie Gregory"), and Silvio Productions ("Shadow of Truth," "The Baby Daddy").
Last week, Fremantle announced a first look deal with Oscar and Emmy nominated documentary director Amy Berg ("The Case Against Adnan Syed"), and its Original Productions recently entered into a first-look deal with Hudlin Entertainment, helmed by Academy Award-nominated producer/director Reginald Hudlin ("Marshall," "Django Unchained"), and producer Byron Phillips ("The Black Godfather").


Post source: variety