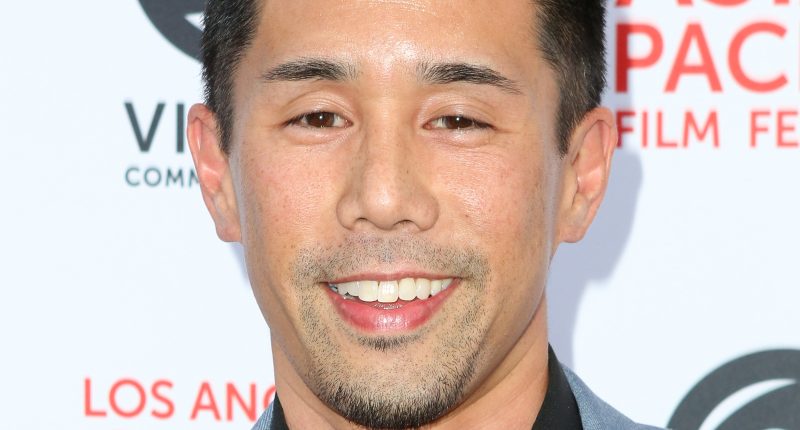 It looks like the face behind "General Hospital's" formerly disgraced lab technician, Brad Cooper, is tasting the rainbow a lot these days. According to Soaps.com, the daytime drama recently released a slew of new and updated cast photos, and Parry Shen's caught the attention of many viewers because of an unexpected zipper on the front of his shirt. Luckily for fans, the mystery has been solved, with Shen revealing the tasty reason for the zipper's existence. 
As Shen explained: "Just because I know you're wondering, I keep Skittles in that 'lil zippered pocket." However, in case any long-time viewers of the hit soap doubted the actor, Shen's latest video is guaranteed to silence them for good. In a clip recently uploaded to Shen's Instagram page, he can be seen pulling a handful of Skittles out of the zippered pocket of that instantly iconic shirt. In the caption, the beloved actor noted simply, "I was not kidding." 
Shen's video is likely an indication that he's sticking around Port Charles for more shenanigans despite the recent death and final farewell of Britt Westbourne. As Soaps In Depth pointed out, with his aunt, Selina Wu aka Ms. Wu (Lydia Look), running her own brand of organized crime in town there are plenty of exciting things on the horizon for Brad. And, evidently, there'll be lots more on-set Skittles snack breaks for Shen too. 


Post source: The List