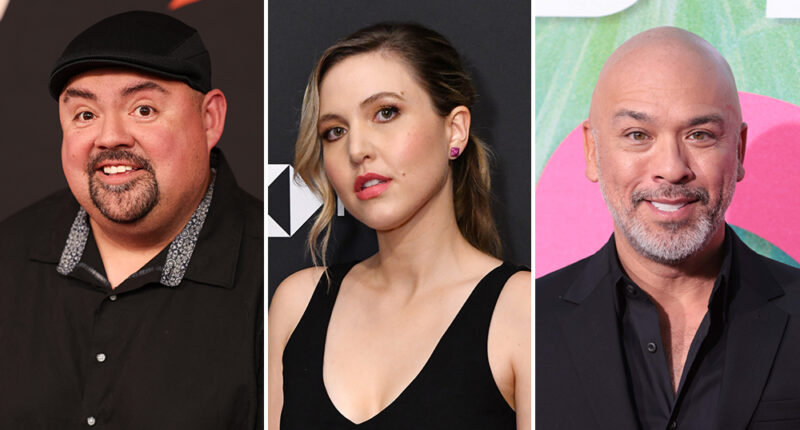 The comedy community is just grateful to be nominated.
Top professional funny people have weighed in on this week's news that the annual Golden Globe awards have introduced two new categories, one of which will honor best performance in stand-up comedy on television.
Comedy is a notoriously tough sell when it comes to awards season, though the Globes have always shown love in the form of a dedicated category for comedies and musicals in the best picture in the space. The live special format has reached global saturation and popularity thanks to streaming platforms, YouTube and social media. Six solo comics, or a breakout member of a troupe or ensemble, will duke it out for the prize for the first time on the Jan. 7 telecast.
"I'm thrilled about the Golden Globes acknowledging the outstanding contributions of my fellow comedians in the world of stand-up comedy. I have a deep passion for this beautiful art form, and it brings me immense joy to see them shine a spotlight on the exceptional work done by my colleagues in the industry," said Jo Koy, star of "Easter Sunday."
Gabriel "Fluffy" Iglesias invoked one of the most notorious hosts in Golden Globes history, saying "this new comedy award should be called the Ricky Gervais."
Taylor Tomlinson, an upstart with an already impressive fan base, said "there's never been a better time in history to be a comedian. Stand-up is more popular than it's ever been thanks to the internet and it's very cool to see it being recognized like this as an artform."
Bert Kreischer, whose feature film "The Machine" recently debuted on Netflix, added that it was "nice to know that for at least one meal a year, stand-up comedy is finally invited to sit at the adult table. We belong at the kid's table, but it's nice to know we can sit with the grown-ups and they'll let us drink."
Read more reactions:
"The Golden Globes just got a whole lot funnier. Thanks for adding the category of best stand-up on television. My father is already asking me for front row seats." – Sebastian Maniscalco
"It's a game changing moment for stand-up comedy and the future of the craft. We're used to getting paid in pretzels and PBRs and by adding this category to the prestigious Golden Globe Awards, it proves that stand-up IS a firm foundation in mainstream media and will continue to entertain the masses for years to come… or until AI sells more tickets than us." – Trevor Wallace
"Before it was impossible to win a Golden Globe with stand-up. Now it's possible to lose a Golden Globe with stand-up. And that is all comedians were asking for. All joking aside, thank you Golden Globes for acknowledging what we do, and all the hard work comedians put into their work." – Nate Bargatze
"I'm so thrilled that the Globes has included outstanding stand-up performance to its ceremony.  I look forward to being jealous of all the nominees." – Jim Gaffigan
Post source: variety