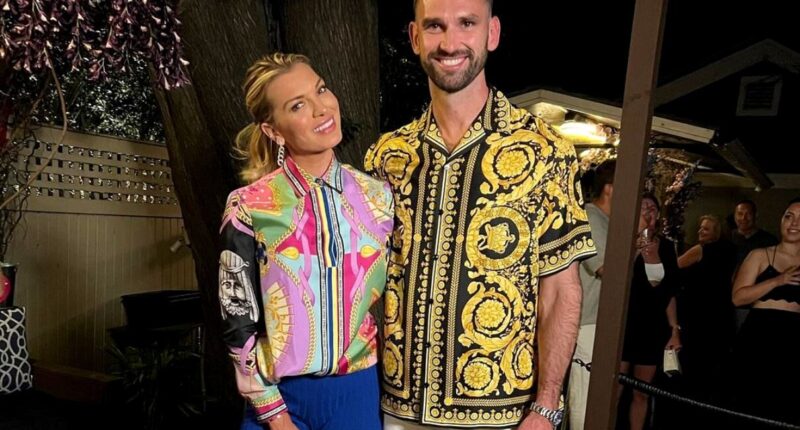 Lindsay Hubbard has reportedly been blindsided yet again.
Weeks after her surprise split from Carl Radke, 38, was confirmed by multiple sources, the Summer House cast member, 37, was allegedly caught off-guard by the sharing of a letter written by Carl to their family and friends, in which he revealed the news of their wedding being called off.
"Words cannot possibly express how difficult the last two weeks have been for Lindsay and I," Carl began in the letter, which was shared by PEOPLE on Monday. "We are so incredibly sorry to all of our guests for the confusion and lack of communication. We were left trying to figure out how this all exactly happened before we could even have the opportunity to determine the path forward amongst ourselves."
Carl then gave a nod to "false narratives" that have been created in the weeks since their breakup and confirmed Lindsay has been left "devastated" by the split.
"There have been a lot of false narratives and misunderstandings that have made this all the more painful but sadly at this time we are not moving forward with the wedding," he stated. "The fact of the matter is Lindsay is devastated and I'm crushed with how all this transpired. I graciously ask for some patience and grace to heal and recover while we navigate this extremely difficult time."
Following the sharing of the statement, the now-ex-couple's Summer House co-star, Ciara Miller, 27, spoke out against whoever it was that leaked it.
"It's really f*cking weird to think someone on their guest list would copy and paste their statement and send it to a f*cking news outlet," Ciara wrote on Instagram, suggesting it was one of Lindsay and Carl's would-have-been wedding guests.
And just as Ciara expressed her frustration, an insider said Lindsay was "hurt" by the leak.
"Lindsay did not approve of Carl's letter before it was made public, so there is no 'we,'" the source told Page Six on September 11. "She's definitely hurt by it, for sure."
After the news of the end of Lindsay and Carl's engagement was shared on August 31, an insider told Us Weekly that she was "blindsided" by Carl's decision to end their relationship and found it "mean" that he did so "on camera."
"A normal person who loves someone wouldn't break up with someone they love on camera," they added. "No matter how many problems you may have, you don't do something like that on camera for the world to see their reaction."
Summer House season eight is expected to premiere on Bravo sometime later this year or early next year.
Post source: RB