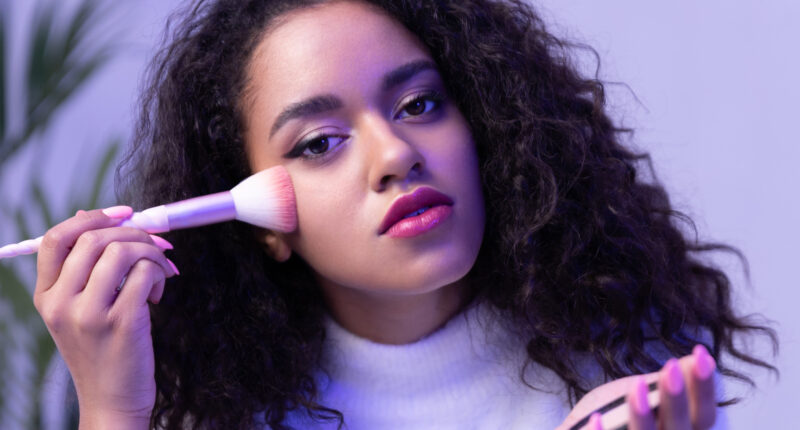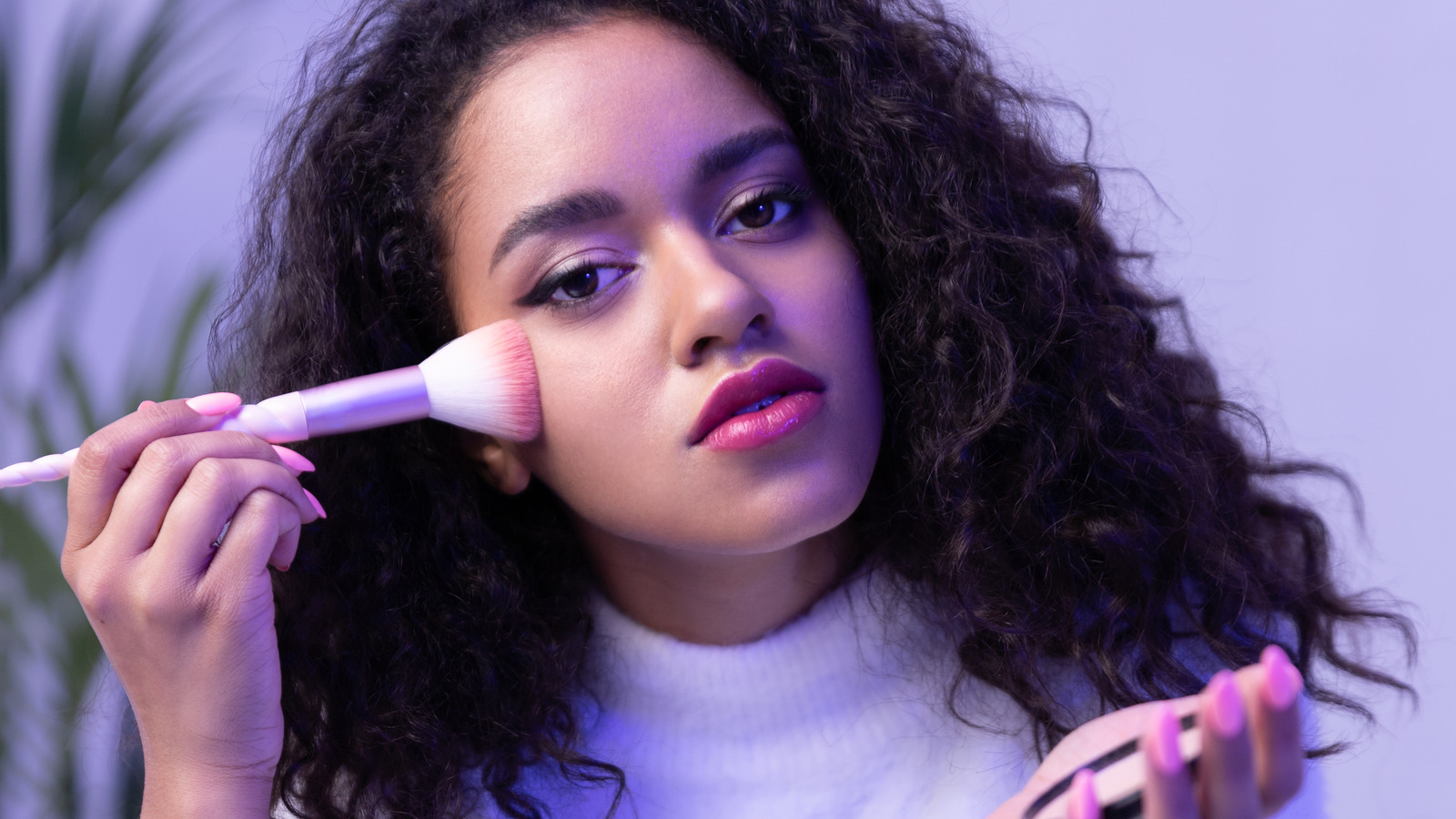 The great thing about makeup is that you can also create illusions to offset some features or draw attention away from them. In the case of people with oblong faces, makeup tends to look better when it achieves a widening effect on the face to balance out your length.
Sephora Pro makeup artist Chris Sams made it known via Byrdie that people with oblong faces typically have a 2:1 ratio in terms of length to width. He says that a great way to widen your long face is through the use of products that "de-emphasize the height and enhance the width of the bone structure." According to him, this can be done by applying bronzer along the corners of the face, from the hairline to the cheekbones, with the jaw, and across the nose bridge. The contour should be done in such a way that it widens the center of the face. Contouring underneath the jaw is vital because the dark contrast will make it seem like you have less jaw.
Even your blush should be applied according to your face shape. Sams directs people with oblong faces to use their blush brush directly on their cheekbones and blend it backward for more width.
Post source: The List