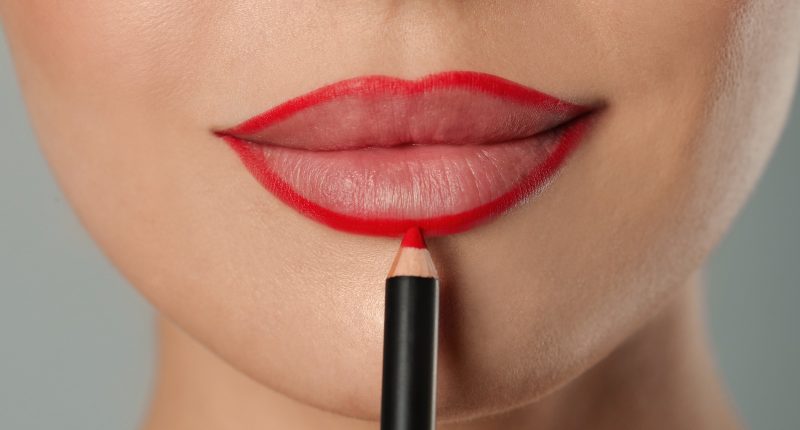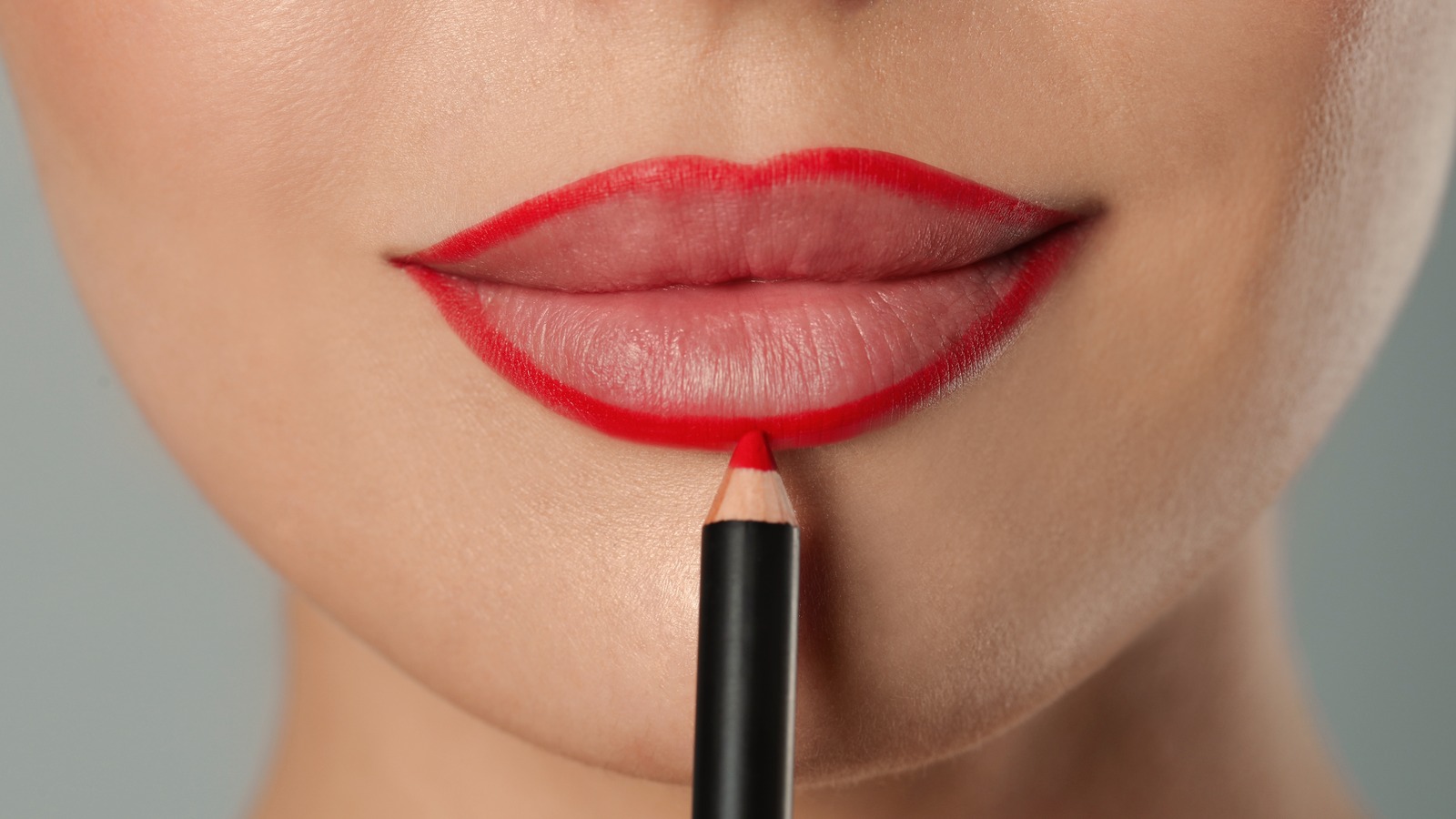 The first step to a perfect outline is moisturizing to get rid of dry lips. Moisturized lips make it easier to apply lipliner. When choosing a brand, avoid products that build up easily, as they can make it hard to blend neatly. Once you've picked out your lipliner and lipstick, you're ready to start lining. You can either spread out your lips to line them or draw the outline using small back-and-forth strokes.
Back-and-forth strokes are generally better because they create stronger waxy barriers, which will be more helpful when blending. Be sure to leave your mouth in a relaxed, rather than stretched, position without pursing your lips. Start by exaggerating your cupid's bow ever so slightly. If your hands are unsteady, rest your pinky against your chin as you draw.
Next, trace your top lip's outline from the corner to the cupid's bow on both sides. This method relies on the exaggerated cupid's bow for a full look. However, if you want more prominent lips, you can trace them slightly above or below your natural outlines. If you have problems tracing smooth lines, use a sharpened pencil in relaxed motions. Choose a lipliner that's the same color but a slightly darker shade than your lipstick to create a more cohesive look.
Post source: The List